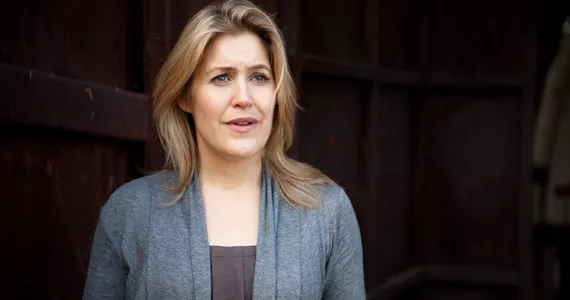 When Karie Richards was asked to write for a monologue for the most extreme version of herself, she began imagining a character who felt guilty for something they failed to do before they were even born.
"What kept inspiring me is how impossible it is to know a person's whole story. What is hidden from us, either in an attempt to protect us, or because they simply don't know how to fully express themselves," says Richards. "I am inspired by these whole stories that are often tragically misunderstood until it is too late–secrets kept because of shame and fear, opportunities for connection missed between people who love each other, but who miss connecting nonetheless."
From this 10-minute writing exercise, Richards conceived Birdy, a play following the protagonist through her worries, anxieties, full-heart desires and a candid honesty both hilarious and devastating. Birdy is a story about family, fear and risk.
"It's my wish that [the audience] will be gripped by Birdy's story, and that her journey will illuminate their own," she says. "I hope they will lose track of time and be connected with Birdy, and each other, in the moment."
After a successful stint at Winnipeg Fringe Festival, Richards savours her first time producing a play, and sharing it with an audience and fellow Fringe artists. She's inspired by the fringe theatre movement to take more risk, have fun and see what happens.
"The Fringe offers me, as an artist, the amazing opportunity to take big risks in a supportive environment with open-minded," she says. "Warm audiences who are up for anything, who like to be surprised, who come to the theatre ready and willing to go on the ride with you, as wild as you want to take it, and do so enthusiastically."