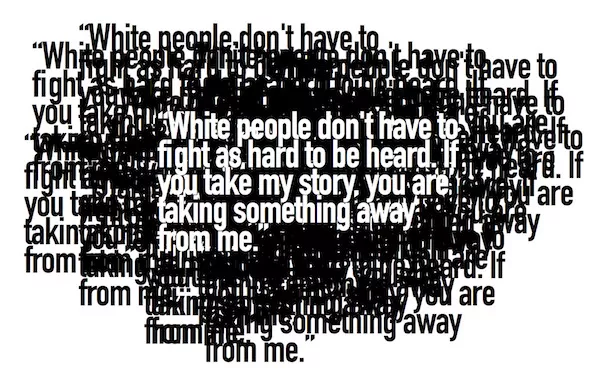 Thanks to a play that has never been seen, Halifax's theatre community has been called upon to take a hard look at how it can move towards cultural sensitivity and inclusivity in its theatres. Roy Ellis' Black Dragon Mountain incited an impassioned discussion on social media when promotional materials went out showing non-Chinese actors in the costumes and makeup traditionally used in the Peking Opera. Members of Halifax's Chinese community expressed dismay and sadness that a story and art form belonging to their culture was being used without their consent or input.
To his credit, Ellis listened to the criticism, cancelled the play and scheduled a community discussion about cultural appropriation. The event last Friday drew an audience of close to 100 people to The Bus Stop Theatre. The panel featured a multicultural group of theatre practitioners and members of the Chinese-Canadian community.
Dr. Simon Kow, an associate professor of Chinese Studies at Dalhousie University, gave a brief history of the representation of Chinese culture in the Western world—a representation tied inextricably to colonialism and overseas imperialism. "This legacy is reflected in the problem of cultural appropriation," he said. "Even sympathetic portrayals can have questionable undercurrents."
Vivien Chan, the Dalhousie student who first voiced her discomfort surrounding the play on Facebook, spoke about the pain cultural appropriation can cause. "When you see your culture portrayed in a harmful way, in a way that propagates stereotypes...it hurts.
"White people don't have to fight as hard to be heard," she said. "If you take my story, you are taking something away from me."
Audience members had a chance to weigh in, with many suggestions on ways the theatre community can step up to embrace more diversity. Ideas like dedicated theatre programs aimed at under-represented cultural groups and cast-diversity quotas were discussed.
"If we want to tell stories from another culture, it's not good enough to say 'I can't find the actors,'" said Jacob Sampson, an African-Nova Scotian actor. "There won't be those actors, unless we develop them."