With local director
Michael Melski
and busting balls to finish
Charlie Zone
, Melski's drama-thriller set in Halifax's seedier neighbourhoods, a planned Thursday morning screening of the film was scrapped. Disappointing, for sure. The good news is that Melski, whom I ran into Thursday afternoon, did finish
Charlie Zone
that morning and the movie was ready for its premiere last night, as well as a Tuesday night repeat screening. It was also good news that
Charlie Zone
's replacement in the Thursday morning screening, Danish filmmaker
Frank Piasecki Paulsen
's documentary
Blood in the Mobile
, was more than worthy. The film, which screens this afternoon (Saturday, September 17) at 2:05pm at Park Lane, proves that diamonds aren't the only mined substance that comes drenched in African blood.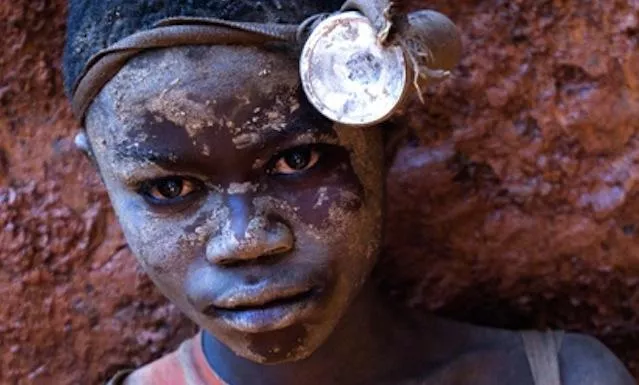 Piasecki Paulsen's doc explores how electronics companies, including mobile phone giants such as Nokia, benefit from materials mined in the Democratic Republic of Congo by workers, often underage, toiling in dreadful conditions. On top of that, the mines are controlled by the DRC's various militia factions. Bottom line: every time we buy a cell phone, we're financing a seemingly endless war in one of the world's poorest countries. There are enough layers between corporations like Nokia, their suppliers, the miners and the warlords for Western companies and consumers to maintain a state of delusional deniability. Some of the most effective scenes in the film depict Nokia executives squirming under Piasecki Paulsen's line of questioning, trying to argue that the pitiful baby steps they've taken to address the problem demonstrate real corporate social responsibility. Effective as they are, I've always found these kinds of scenes somewhat uncomfortable in documentaries questioning corporate behaviour. I do feel some empathy for the mostly mid-level employees that are pushed out in front of the cameras by the real decision-makers to utter nonsensical drivel. They're responding to questions while most likely being kept in the dark by their superiors about the real answers, and they're made to look dumb. However, Piasecki Paulsen's depiction of mine conditions and the general strife in the DRC put one's sympathies in perspective. Regurgitating corporate doublespeak may be uncomfortable, but it's hardly life-threatening. Near the end of the film, Piasecki Paulsen admits his own addiction to his mobile phone, and therein lies
Blood in the Mobile
's most powerful point. Though we might like to lay all the blame at the foot of big business, our choices as consumers help perpetuate violent conflict and exploitation of the poor.