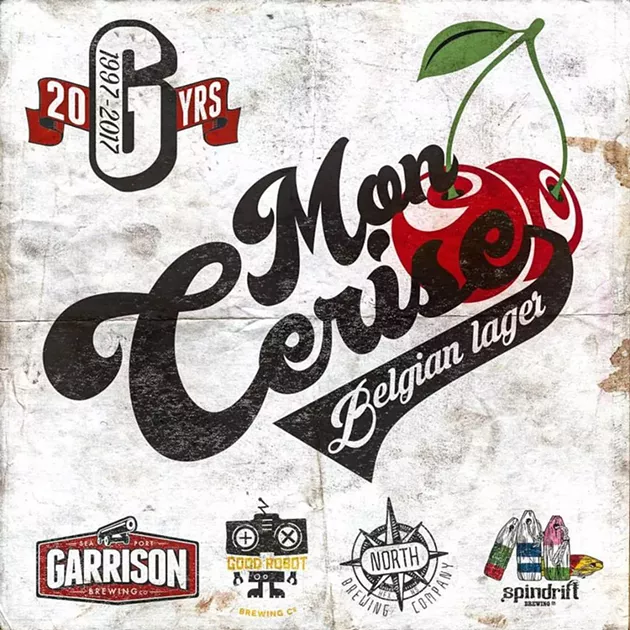 As Garrison Brewing Co. marks its 20th year in the beer business, the company is rolling out some new brews—the first of which is the aptly-named Mon Cerise. It's a collaboration between Garrison, North Brewing, Good Robot and Spindrift.

Justin Zinck, retail manager at Garrison, says they wanted to celebrate how the industry has grown over the last 20 years. After deciding to do a collaboration, they realized there were far too many craft breweries in the province to collaborate on one beer. As a result, they're splitting things up regionally, starting with this joint effort in Halifax.

"It was a pleasure working with all these guys," says Zinck. "Everyone bruought a different set of expertise to the table."

Mon Cerise combines Spindrift's specialty in lager and North's expertise in Belgian beer to create (what else?) a Belgian lager. It's made with cherries too, of course, but Zinck stresses it's not a maraschino taste.
"There's a lot of care and technique going into it to make sure we balance the cherry flavour, make sure we get the best extracts and purees that we could."
It's been available at the companies' respective taprooms, but according to Zinck, Mon Cerise is almost gone. No need to fear, though: Garrison plans on launching one more anniversary beer before the summer and another two around summer's end.