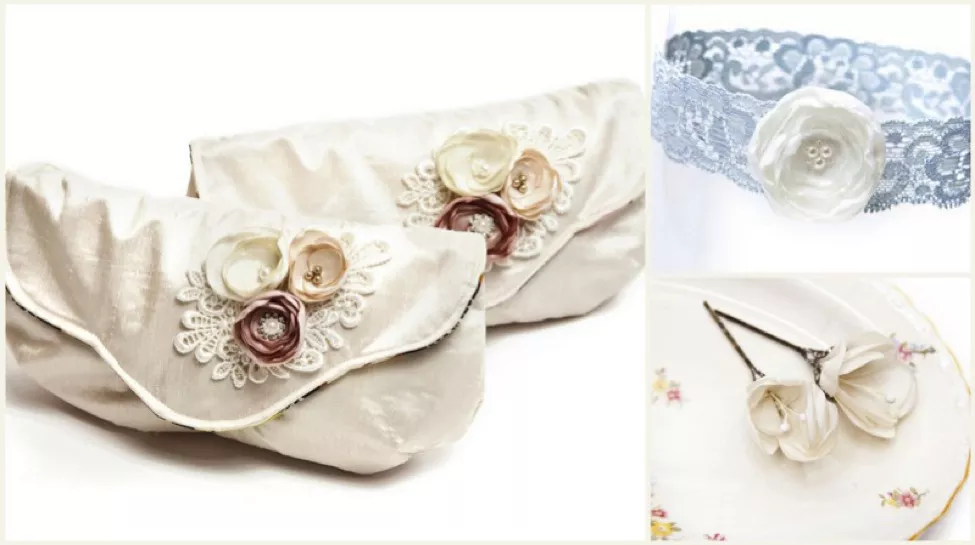 Brides-to-be, get your wallets ready.
Boutique Joliette
(1870 Hollis Street, 405-4057) owner
Alexis Mahoney
has rounded up two local designers to showcase their bridal wares at her shop on April 21.
Tara Andrews
of
Vive Jewelry
will be presenting the sparkly side of bridal bling with a variety of items made from products such as cultured fresh water pearls, sterling silver and Swarovski crystals.
Lyndsay Hubley
of
Loulou Bell Handmade
will also be in the shop, selling her floral-themed bridal accessories such as fascinators, garter belts, ring pillows and feathery broaches. "They're quite different from each other but they both complement because they're both feminine and classic, but also have a bit of a contemporary twist to them," Mahoney says. "People think of pearls and flowers as being kind of traditional but they're not stuffy and old fashioned. They're very modern, fresh and light." Prices range from $10 for Hubley's flowers or brooches, to about $200 for multi-strand pearl necklaces by Andrews. Vintage jewellery specifically selected for brides will also been on display.