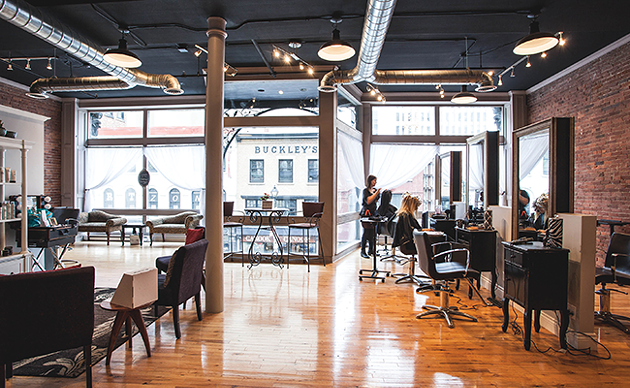 Meghan Tansey Whitton
Bowtique's former Barrington digs
"We were there since we opened!" says
Meg Ryan
of the news that her beloved Barrington Street boutique,
Bowtique Hair & Makeup
, had made a move to Granville Square—
1861 Granville to be exact. "But change is good. Everyone here is really excited."
The move means instead of over-looking a busy downtown strip, the salon will now occupy a sunny street-level space, that's bigger and brighter, making way for a new staff member as well as the addition of eyebrow microblading services courtesy of makeup artist Elle Munster. "I looked all over the city and this was really the one place that really had the same character," says Ryan of the new location, which she says boasts "the oldest wall in Halifax."
Bowtique will re-open to the public, and its regular customers Tuesday, April 25. The former tenant of 1861 Granville Street—furniture store Kew—will re-open in the Hydrostone's St. Joseph's Square, on the corner of Gottingen and Kaye Streets, in May.