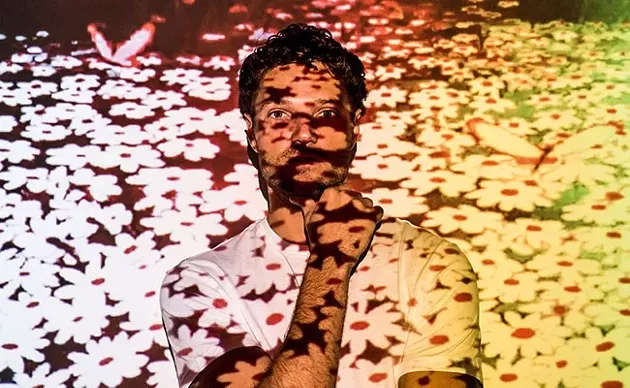 Monday, April 20
Cris Derksen
The Juno-nominated cellist and composer known for the work
Orchestral Powwow
(which marries
traditional Indigenous Powwow music and dance with classic symphonic stylings for the ultimate mash-up) continues blending hues on a cross-cultural palette with a
Facebook Livestream
at 9pm.
Tuesday, April 21
Lennie Gallant
A suppertime show with the stalwart of east coast singer-songwriters at 6:30pm via
Facebook Livestream
.
Dave Gunning
He always sells out when he gigs at The Carleton, but luckily for you there's no crowd capacity on your couch. See it at 8:30pm via
Facebook Livestream
.
Thursday, April 23
Heist Takeover VIII
The live art company behind Fringe Festival hit plays like
The Princess Show
(and its follow up,
Princess Rules
) brings a mix of live performance and lip sync to help you connect to queer community while social distancing.
Dressing up is encouraged for the event, held at 7:30pm via
sidedoor.com
. Not familiar with Heist? Read why we love it
here
.
Adam Baldwin
At this point Baldwin feels like an anchor of time and place on our otherwise floating calendars, reminding us to tap our toes every Friday as he delivers a sterling set of covers and Americana-tinged originals via
a live Youtube show
. This week, he's playing a day earlier but it's as gold as ever: Catch it at 8pm and keep an ear out for his newest song, "The Lighthouse In Little Lorraine," which, TBQH, is the closest any Maritimer will ever get to writing a tune like "Atlantic City."
Saturday, April 25
Coco Love Alcorn
The jazz-pop singer-songwriter gives us what we all need right now with a show titled "Songs of Hope and Healing." Catch it at 3pm on
sidedoor.com
.
Dan Mangan
The OG house show king keeps flexing with his weekly showcase through
sidedoor.com
. Tune in for heartfelt singer-songwriter gems at 4pm.
Braden Lam
The Tim Baker-loving singer-songwriter hits The Carleton

Tomato/Tomato
You say folk, I say country; we both say this husband-wife duo deliver the aural equivalent of a soft wool sweater when they hit the virtual stage at 7:30pm via
Facebook Livestream
.
Dave Sampson
Roaring out of Cape Breton with an addictive, country-tinged, salt-air sound, Sampson will make you feel like you're sitting in the driver's seat, not your favourite armchair. Get in on the vibes via
Facebook Livestream
at 9pm.
Sunday, April 26
Rich Aucoin
He makes indie pop so slick it's space-age, but you'll get a hangnail digging into its ragged edges: That mix is why Aucoin's always being compared to Daft Punk and Arcade Fire—it's also why you'll wanna tune into his
Facebook Livestream
at 10pm to throw a living room dance party for one like no other.

———

Throwing a virtual art event or hosting an online concert? Email it to The Coast so we can add it to the Halifax streaming guide.