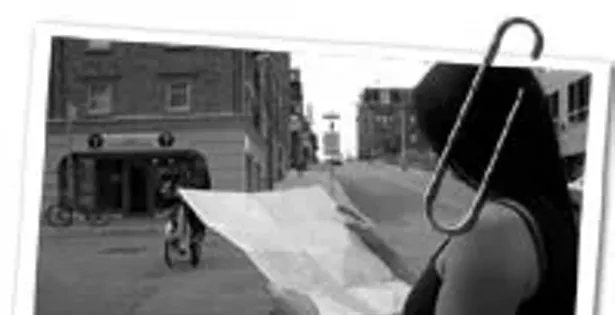 Status: Broken

What's Wrong?: The corner of Argyle Street and Sackville Street is missing its road sign, making it difficult for tourists, new citizens and blurry bar patrons to know where they are.

Who's Responsible?: HRM Streets & Roads Services. 490-6203.

Remarks: This has proven to be a real problem for the helpful Haligonian. On more than one occasion while on patrol, the team has sent enthusiastic tourists on potentially time-wasting adventures. There is a Tourist Information Centre at the intersection of Argyle and Sackville, but no road signs to tell you where that is. Sure, we could describe the correct route speaking in blocks and metres, lefts and rights, but the newcomers will just have to trust that they're there when they're there. This area is also a gateway to some of Halifax's most popular dining, dancing, boozing and rocking, many great reasons to reach this 'hood efficiently. We think the world would be a better place for visitors and vendors alike if we had a generic, green road sign at "three blocks right and two blocks up."



xxx - Deprecated in favor of GTM, above.