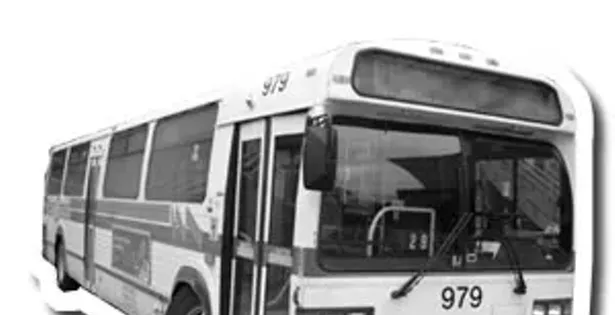 With summer fading faster than the backside of a disappearing bus (Wait! I need to get to work!), both the city and the Amalgamated Transit Union Local 508 are taking a break from their ongoing labour negotiations.
The latest round of talks broke off on Sunday. Key negotiators on both sides are taking a wee late-August vacation.
For the moment, that means you get to keep riding the bus. In the long term? Well...
On Wednesday, union president Dan MacDonald was hesitant to get into details over the latest round of talks. On Sunday, 98 percent of Metro Transit employees voted to reject the city's "final offer," giving the union a mandate to strike.
Fortunately, both sides are still talking, for the moment.
"We spoke on Monday and Tuesday," says MacDonald. "More proposals were shoved back and forth...right now, we're going to wait until both teams have their full complement of players back at the table before we could comment on the latest offers."
There are still gaps to bridge. In an open letter to municipal council issued on Sunday, MacDonald called Sunday's offer "one of the most regressive documents this Local has received in many years."
There are ongoing disagreements over drivers working long shifts, and appropriate rest times (the amount of time off drivers are required to take between shifts.)
Not surprisingly, wages are also an issue. In the last collective agreement for transit workers, "conventional transit operators" started at $19.42 an hour, increasing to $20.03 an hour after 18 months on the job.
Those rates were in effect during 2005 and 2006, until the agreement expired August 31, 2006.
According to MacDonald's council letter, "we look at other business units such as police and fire and see that we fall far short of what is offered there."
With U-pass carrying students about to descend upon the city like the chattering, bus-riding hyenas they are, late September/early August seems a particularly inconvenient time for a transit strike to happen.
Much as we'd like to give all you hyenas a glimmer of hope, the best we can offer at the moment is "wait and see." Both sides are tight-lipped as the negotiation process continues.
"It'll be more towards the end of this week when get our schedules together," says MacDonald. "Give me a call sometime next week, and I'll probably have something for you then."
And so we shall. Halifax transit workers last went on strike in 1998; it lasted a month.
If at first you can't resist...
Just a quick note for all of you radical resistance/party people: HCAP's third annual Carnival of Resistance will happening this Saturday. The carnival was supposed to drop last Saturday, but was rained out. Apparently, mother nature isn't down with music, entertainment, social advocacy and free BBQ. WTF, MN?
The fun and games get under way at 1pm at the George Dixon Centre (2501 Gottingen near North). Bring the radical kids.
Step right up and win a prize. Email: mikef@thecoast.ca.