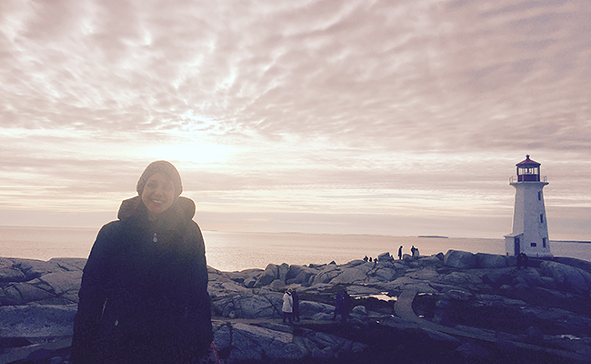 Cassie Hiltz is a proud feminist killjoy and social advocate. You can find her around town with her two hilarious kids and muddy dog in tow.
The last time I identified as a Mrs. it was for the sake of establishing some credibility for myself. I was opening a new bank account as an unemployed "homemaker" and this lack of professional identity left me feeling a bit insecure with
Mr.
Bankman. So I chose Mrs. as my prefix in an effort to reclaim some worth: A clear and in-the-moment reflection of patriarchal values.
Women were not permitted to vote nor were they considered persons under Canadian law until as recently as before the second World War. Feminism's first wave addressed this injustice by releasing women from the ownership of their husbands.
Nevertheless, the use of the prefixes Miss, Mrs. and Ms. live on. These formal ways of addressing girls and women reflect the woman's relationship with a partner (male, historically). The prefixes are value-laden, meaning a woman's worth is determined by her prefix.
In contrast, boys and men are addressed as Mr. regardless of their relationship with a partner. Boys and men, then, are good enough just as they are.
After that bank meeting I wondered: What do I get out of identifying as a Mrs. and what does this mean for the women who dare to live independently of marriage? It hit me that throughout my 20s I used Mrs. to avoid the shame that blankets young unmarried mothers. Now throughout my 30s, I can benefit by declaring to all through my prefix that someone married me—I am "marriable."
There are too many misogynist values and beliefs in our society to list; one is that married women are superior to unmarried women. Furthermore, the dominant narrative that unmarried women are "less than" is reinforced each time a married woman benefits by using the
title,
because with privilege comes oppression, folks. We don't have one without the other. Now, just how do married women experience privilege?
We benefit by feeling secure in knowing what Mrs. connotes to those around us. I don't feel proud to be a Mrs. simply because I love my partner and feel good about my healthy marriage. We don't live in neutral vacuum-sealed bubbles. My pride and comfort in identifying as a Mrs. comes from the socially constructed identity of wife: Worthy, protected, subordinate, good, loyal, normal, heterosexual, nurturing, et cetera. Have your own honest brainstorm.
To be very clear: I'm not calling on the married women of colour, women from the LGBTQIA+ communities or women living with (dis)ability because you experience barriers that I don't. I don't know what identifying as a Mrs. does for you to mitigate some of the
marginalization
you navigate daily and it's not my place to request more of you in this patriarchal, colonial, heterosexist and ableist society of ours.
But to my white, hetero and able-bodied sisters: We can either maintain the oppressive status quo of placing the married among us higher in the hierarchy of women or resist misogyny with the words we choose.
Will we choose to maintain the dominant oppressive narrative, or will we relinquish our privilege and say, "Call me Ms.?"
———


Voice of the City is a platform for any and all Halifax individuals to share their diverse opinions and writings. The Coast does not necessarily endorse the views of those published. Our editors reserve the right to alter submissions for clarity, length, content and style. Want to appear in this section? Submissions can be sent to voice@thecoast.ca.