Canadian Post have unveiled the images that will go on a series of stamps to commemorate the 100th anniversary of the sinking of the RMS Titanic. More than 1,500 people died on April 15, 1912, when the enormous Cunard liner sank after colliding with an iceberg off Newfoundland. The event has been immortalized in story, song and film, and given the centenary, the stamps are but one example of many memorial items we'll be seeing in the coming weeks.
The stamp collection was created by Haligonian designers
Dennis Page
and
Oliver Hill
, which is fitting since ships from Halifax aided the recovery efforts. Victims of the disaster are buried in cemeteries here. "To this day, Canada, and especially Halifax, has an enduring and remarkably human connection to the Titanic story," says the honourable
Peter MacKay
, minister of National Defence and regional minister for Nova Scotia, in a press release. "The Canadian legacy of the Titanic still resonates strongly with everyone."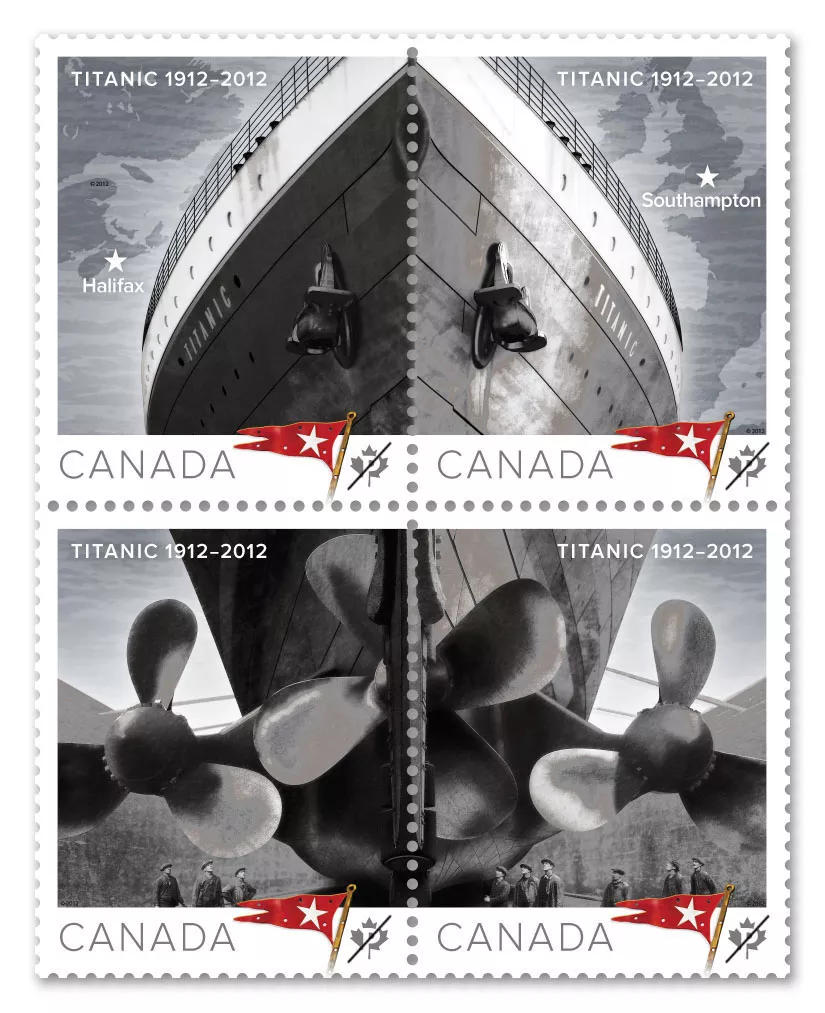 "With these stamps, we hope to preserve the legacy of the Canadians whose lives were deeply touched when Titanic sank off our coast,"says
Mary Traversy
, Canada Post's senior vice-president of Mail. You can order the stamps as of April 5 at canadapost.ca/shop.