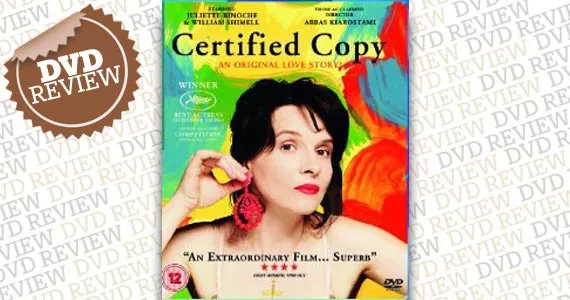 Abbas Kiarostami questions art and authenticity in his new film 
Certified Copy (Copie Conforme)
. Strongly cinematic, quietly dramatic and deeply concerned with perfection, the value of originality and intention of copy, the film follows gallery owner Elle (Juliette Binoche), who took home best actress at Cannes, and author James (William Shimell) through the Tuscan countryside after they meet at a reading. Staggeringly beautiful, heartbreakingly honest, the characters are mistaken to be married and live out their frustrations within their fictionalized marriage in a single day. As the two strangers grapple with what it takes to be human. James quotes an Iranian poet 
---"the garden of leaflessness; who dares to say that it isn't beautiful"
---inviting viewers to wonder, is this love?