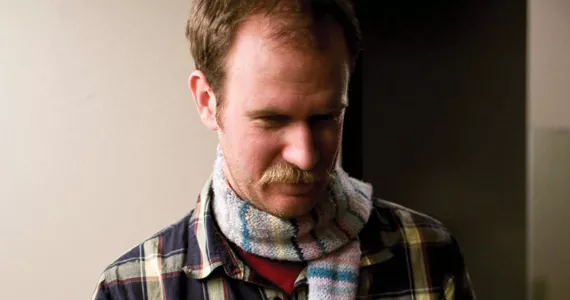 Charles Spearin may be playing a jazz festival and hold a Juno for contemporary jazz for his album The Happiness Project, but he initially found the award perplexing. Prior to the win, he hadn't considered the album jazz at all---the Toronto-based musician is known for his work as a member of Broken Social Scene and Do Make Say Think, and has no jazz training.
"I have no idea what category it would be in---I suppose contemporary jazz would be as good as any other," he says.
The album came out in 2009, though he's only performed work from it a handful of times. Begun in the summer of 2007, Spearin had an idea of working with the sounds of human speech. He invited his neighbours over to be interviewed about happiness and recorded their voices, listening to the recordings later to determine the notes in their speech, and composed the songs on the album from these interviews. The project so impressed others that a group of Montreal artists set up an apartmentful of installations each based on a different song off the album for Pop Montreal in 2009, which Spearin calls "one of the most touching experiences I've had."
Spearin's uncertain if there's more happiness in store for the future: He's been shooting short video interviews with "people with interesting voices" while travelling, with an eventual goal of a film. So is the Happiness Project a band, an album, or project? "I don't know what it is," Spearin laughs. "Let's call it a live performance of the record."