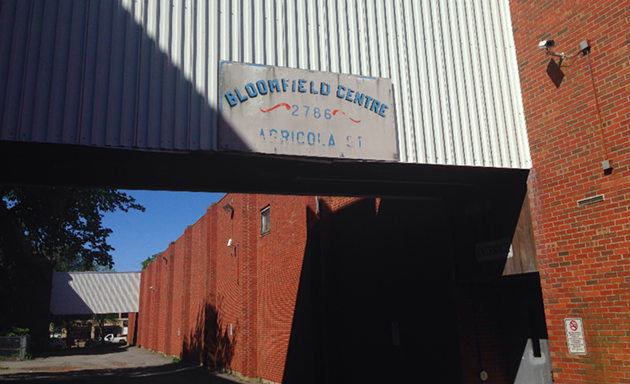 THE COAST
Pure coincidence the motion was approved on National Acadian Day.
Halifax is giving the provincial government one more shot to get it right at Bloomfield.
On Tuesday HRM
council
voted to sell the former north end school to the province
, with the implicit hope of using the site for a new Francophone school.
Although councillor Lindell Smith's motion doesn't specifically name any organizations, the Conseil Scolaire Acadian Provincial (CSAP) has expressed interest in the vacant site and recently met with HRM officials about its plans.
Smith told council it wasn't the city's place to decide which school board can use the lands, but HRM can make its preference for a new school known to the department of Education and Early Childhood Development.
"The biggest part of this is the [provincial] government needs to step up and say this is important," said Smith. "If there're any government colleagues watching…we need to at least have a conversation with you around this."
The Bloomfield complex was a school, then a community centre, from 1982 until 2014. The municipality agreed to sell the property to Housing Nova Scotia in 2012. After several years and with nothing to show for it, the province
pulled out of the deal last year
.
Unsurprisingly, some councillors were weary of handing the project back to their provincial colleagues.
"This is a great day, or it could be a great day, but we've been here before so I have reservations," said Waye Mason.
"I absolutely hate one order of government putting their fingers in another order of government's water glass," said Steve Craig, although the deputy mayor nevertheless admitted the Bloomfield file needs to come to a close.
"We go into this with our eyes wide open. Hopefully, it turns out as we wish, but I'm not holding out a lot of hope that the cards are in our favour."
The province will now have 120 days to decide whether it wants to purchase the site at fair market value. If it doesn't, HRM will once again sell it on the open market.
Whoever buys the property will need to incorporate the goals of the Bloomfield Master Plan in its redevelopment. Smith's motion calls for the new owners to include space for community and cultural use, open public access and affordable housing.
Halifax spends close to $90,000 annually heating and securing the empty site.