If you walk in Halifax in winter, you've noticed the difference in sidewalk clearance on side streets compared to arteries. Until this winter, sidewalk snow-removal on side streets has been the responsibility of property owners. That's why you'd find that the sidewalks in front of most houses were cleared reasonably well, and fairly quickly after a storm. Per HRM Bylaw S-300 Part 1 Section 4 (1), property owners were required to clear their sidewalks to bare pavement (I'll get back to this in a moment) a width of three feet, or the full width of the sidewalk, whichever is less. The removal was required to be completed within 12 hours of the end of a snowfall, or six hours if the snowfall ended during the night. (Again, I'll be right back to this.) Violators of the bylaw could be fined $227.41 (or more) and billed the cost of removal if they ignored notice (usually in the form of those bright yellow "important information" bags left on a door handle). I've emailed Bylaw Services many times, and seen results. (Listen, it's better that than I put a chunk of ice through your front window when I slip, right?)
On the other hand, for some time peninsular sidewalks for which HRM takes responsibility (arteries such as Barrington, Oxford, Spring Garden and Quinpool; and bus routes) have been cleared by HRM. HRM crews do not clear snow like you and I do, with a shovel or a snowblower: they dispatch a guy with a Bobcat-style mini-tractor to plow the sidewalk. This results in about five centimetres of snow or slush left on the sidewalk, which, given the substantial variations in temperature we experience in Halifax, soon ends up as ice.
This is why I've often had to traverse a few hundred metres of rutted ice on Oxford St. while trying to arrive alive at Dalplex; scrambled along snowbanks, veered into the street and clung to telephone poles on the downhill stretch of South Street on the way to the markets on Saturday mornings. Remember "within 12 hours," from the last paragraph? Ha! HRM gives itself a generous 36 hours to clear its sidewalks, and it has found it tremendously difficult to adhere to this standard in the past. I've emailed the mayor's office (he might've had problems with an old lady's estate, but slippery sidewalks pissed him off) when the sidewalk outside the old folks' home at South and Queen was solid ice for an entire week.
It's about to get much, much worse. Since councillor Linda Mosher (whom I must assume does not walk anywhere beyond her driveway) convinced council that HRM should be responsible for the removal of snow from many more kilometres of sidewalk than it has already proven itself incapable of handling, all of peninsular Halifax is going to be subject to the same level of service. And if you don't like it, what should you do? Ah! Phone Bylaw Services and have them warn and fine—oh, shit, that's not going to work, is it?
I understand the desire to have the job done by the municipality. It's a small increase in tax for what should be (if it ever snows a reasonable amount here again) a significant service. The problem is that the service simply won't be good. Once, I could plan a route (along streets that home- or business-owners had properly cleared) that I was fairly confident would get me safely most of the way to my destination. Now that will be impossible: because very few people are going to shovel when they're paying someone else to do it. I love shovelling, but I'm sure as hell not going out there once now. It's also no longer my responsibility to put down salt when it's going to turn cold overnight: HRM will be along! In 36 hours. Maybe. You'd better hope.
I advocate a Twitter campaign (we'll have to come up with a # for it) directed at @HFXgov: every time you see a bad job, take a picture with your phone and hit 'em. Complain to your councillor. Write the council at clerks@halifax.ca. Do it!
I'm not scared too easily. But I'm scared of having to walk on ice every day just to get to the gym, or to grab some groceries, or pick up my daughter at school. I shouldn't have to be.
---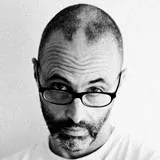 Andrew Murphy is a photographer and entrepreneur. He's a-cookin' somethin' up.