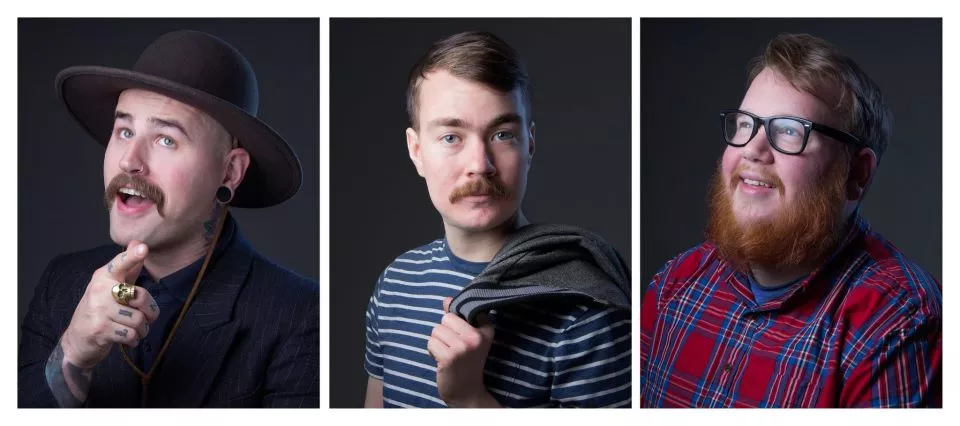 Alyson Hardwick
Billie D & The PBs
If you're a Haligonian music fan you should essentially feel obliged to come out to the Bus Stop Theatre this Friday for a CKDU FUNdraiser. The show combines many elements that contribute to the awesomeness of our music scene.
It's all ages (but if you're 19 you will be able to buy drinks, relax), in support of our beloved university radio station, features TWELVE local acts (Billie Dre & The Poor Boys, Like A Motorcycle, Sick Children, The Graboids, Sleight, The Scoop Outs, The Odd Socks, Take Part, Saffrons, Walrus, Pharaoh Pharaoh, Teacher) culminating in a set from Billie Dre & The Poor Boys, and—best of all—it's cheap ($5).
If you need any more convincing, here's what the organizer of the event and member of two of the bands performing (singer for The Graboids and drummer for The Odd Socks), Adrian Bruhm, has to say about the scene, "I love the idea of getting people involved in local music as young as possible. When I was 13, I didn't know there was local music, just what I saw on TV. As soon as I found out about the culture our city had created I jumped on it and wanted to know everything about it I could. When you realize what is available to you in the local community and the kind of support there is it helps you realize that you can do it too. The more people there are loving and making music at a young age the more we will thrive as a community."
So there you have it, you have basically have no excuse not to go. See you at 5pm at 2203 Gottingen this Friday.