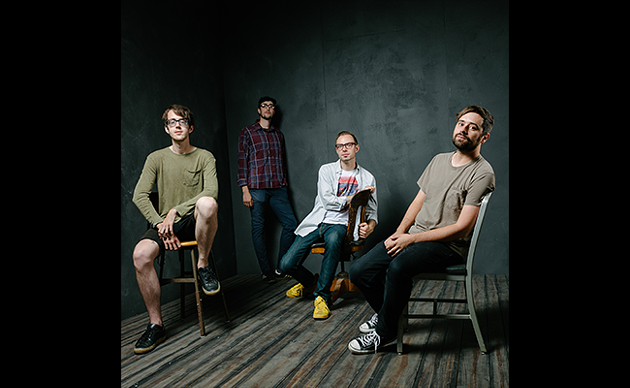 Cloud Nothings w/Japandroids, The Courtneys,
Julie & The Wrong Guys
Thursday, October 19, 7pm
Forum MPC, 2901 Windsor Street
$40 adv/$50 doors

What began as a one-man project in his parents' basement in Cleveland quickly morphed into Dylan Baldi's life's work—he dropped out of college in 2010 and has been on the road ever since. Dark, moody rock music owing a lot to grunge, it was 2011's Attack on Memory that served as Clond Nothings' breakthrough, Baldi's rough rasp of a voice lamenting "I thought I would be more than this" on the near-nine minute second track of the record, produced by Steve Albini. Here and Nowhere Else featured another monster producer, John Congleton (St. Vincent, Angel Olsen, Spoon), on the board, crashing into 2014 with similarly invigourating, energetic garage rock.
The beginning of this year saw the release of Life Without Sound, a distinctively cleaner record that shakes off the scrap and leans into Baldi's power-pop intentions. (It too has a notable name at the helm, Sleater-Kinney's main guy John Goodmanson.) Easily the most accessible and—daresay, danceable—entry in the Cloud Nothings canon, it's a sleeper hit of the year, and doubtless will be a high note of this year's festival.