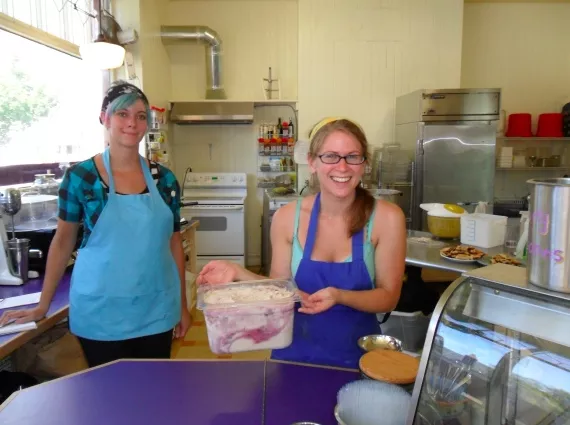 Coast-flavoured ice cream, at Dee Dee's.
Now in at
Dee Dee's Ice Cream
(5668 Cornwallis Street, 407-6614), just a block and a half from The Coast office, is a limited edition Coast-flavoured ice cream: Propeller Porter and local rasberry/blackberry cheesecake. My bosses are such that they closed down the office, walked us over and bought us each a scoop or two. Reviews are: awesome! Get yours while it lasts!
Adding... the flavour was the suggestion of reader Aaron Ward, whose idea was judged best by the Coast staff.