Cobra
Rated NR 91 min. 2012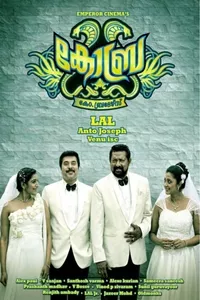 Raja and Kari are best buddies who hail from Kottayam and are boxers by profession based out of Delhi. They are extremely close to each other and are lovingly referred to as Cobras. The two love being called that way and decide to settle down in a place starting with Co (Ko). Though they initially think about settling in Kottayam, the two friends end up in Coimbatore. The two friends also have the desire to marry sisters Raji and Kari, played by Padmapriya and Kanika.
Film Credits
Director: Lal
Cast: Mammootty, Kanika Subramaniam and Lal
Show Times
Sorry there are no upcoming showtimes for Cobra
xxx - Deprecated in favor of GTM, above.