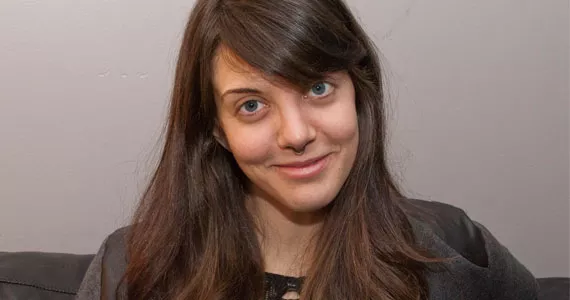 Robin Tress is a settler woman working to support Mi'kmaq water protectors fighting the Alton Gas project. She works at the Council of Canadians.
Who am I? Where did I come from? Where am I going? Why am I here?

These are senator Murray Sinclair's four fundamental questions for understanding ourselves and finding meaning in our lives. Last week I saw senator Sinclair, Manitoba's first Indigenous judge and chair of the Truth and Reconciliation Commission of Canada, speak at Saint Mary's University about racism toward Indigenous people. The TRC lays out 94 calls to action to help heal the wounds of centuries of Indigenous oppression and abuse, and creates a situation where Indigenous people and communities are better able to answer these four critical questions. Many of these calls are directed at our governments.

Justice Sinclair laid out Canada's history of passing laws to make the act of simply being Indigenous a crime. Voting was illegal because Indigenous people were not legally considered persons. It was illegal to leave reserves without written permission from an Indian Agent, or to gather in protest. Indigenous parents were legally obligated to send their children to residential schools. These laws sound like a thing of the distant and regrettable past.

Unfortunately, the use of legal strategies to subdue Indigenous peoples is not only an historical artifact, but an ongoing action of this province. It is engaged in a Supreme Court of Nova Scotia case with the Sipekne'katik First Nation regarding the Alton Gas natural gas storage project. The band says it wasn't adequately consulted; the government says its was. The government's legal strategy was recently revealed to the public. It's nauseating.

The province is attempting to undermine the sovereignty of the Mi'kmaq people, claiming only "unconquered peoples" are owed a duty of consultation. It argues that Sipekne'katik First Nation "submitted" to the Crown in the 1760 treaty, and therefore is not owed the government's constitutional duty to consult.

The province is making morally egregious arguments that contradict themselves. Provincial lawyer Alex Cameron simultaneously stated Tuesday that government has no duty to consult and had exceeded the duty to consult. "This is virgin land that hasn't been engaged with in court," he said, as if this is the first case ever fought about treaty rights.

I am not a lawyer, but I find this approach morally egregious. Not only has the government already allowed this project to go forward without Indigenous consent, meaningful oversight or any recognition that continued development of fossil fuels will cause irreversible climate change that is already hitting Indigenous communities first and worst; the province is actively trying to deny the constitutional right of the Mi'kmaq to participate in decision making that directly affects them.

That is not reconciliation, it is colonization.

This legal assault shows me that Stephen McNeil, Environment minister Margaret Miller and everyone who's had a hand in green-lighting Alton Gas are not working to enable Indigenous people. Their efforts are about maintaining control and preserving corporate relationships interested in exploiting our lands and people for a quick buck.

White settlers have a huge responsibility to break the cycle of oppression of Indigenous peoples, and one way to do that is through this court case. The government of Nova Scotia must accept responsibility for reconciliation, step away from this attempt to remove the right to consultation, and ask itself, "Who are we?" Or perhaps more importantly, "Who do we want to become?"

——— 

Voice of the City is a platform for any and all Halifax individuals to share their diverse opinions and writings. The Coast does not necessarily endorse the views of those published. Our editors reserve the right to alter submissions for clarity, length, content and style. Want to appear in this section? Submissions can be sent to voice@thecoast.ca.