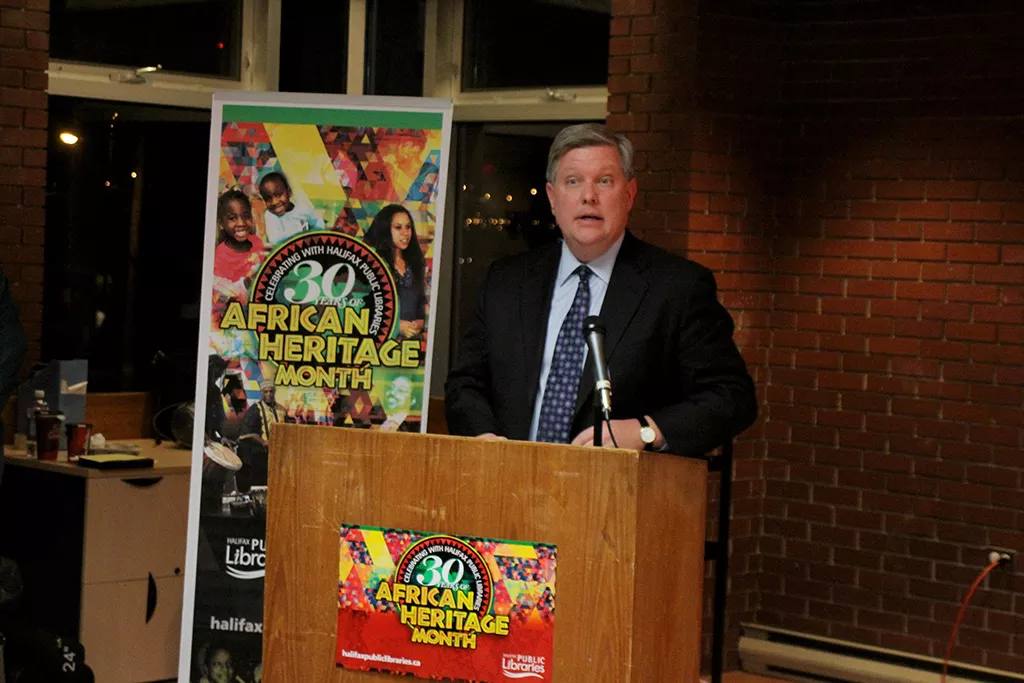 American consul general Richard Riley won't be joining today's Halifax solidarity march, organized in response to the ongoing crisis in Ferguson, MO.
"Probably not," says a media contact at the U.S. consulate when I ask if Riley will take part in the peaceful gathering, noting that he hasn't been invited to anyway.
The solidarity protest starts today at 4:30 p.m. in Victoria Park. After announcements, the assembled crowd will make its way down Spring Garden, Barrington, George and finally Lower Water Street to the American consulate at Purdy's Wharf.
Factoring in delays, which would be expected just to get everyone organized and head out, that will be at least a 30-minute walk. The American consulate closes for the day at 5 p.m.
Even if he was still in his office and wanted to pop-in before heading home, Riley's office says the matter isn't in his jurisdiction.
"This isn't a federal issue," his media contact tells me about the ten-day long struggle in Missouri, which now involves the Federal Bureau of Investigation, the National Guard, and the U.S. Department of Justice.
Even were it to somehow turn out that the killing of unarmed teenager Michael Brown was justified by a trained, gun-holding police officer (and that's practically impossible given the autopsy and eyewitness evidence), the outrage in Ferguson has been continually enflamed by the dismissive response of authority figures who seem to hold certain communities as unworthy of basic human rights. One of the only hopeful images coming out of the embattled town was when Captain Ron Johnson of the highway patrol actually spoke and walked with protesters as equals. A momentary peace that was soon broken by further teargassing of innocent civilians and unlawful arrests.
It's a shame then Riley won't be able to make it down to today's gathering, and show Halifax, Canada and the world that America might finally be trying to listen.