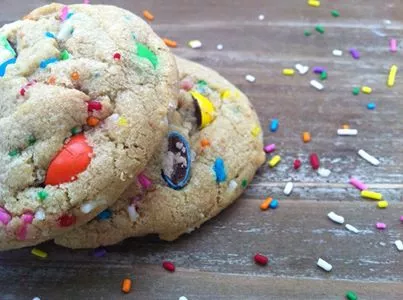 In 2014, I resolve to indulge in far more baked goods than I did last year. I also resolve to make sure my loved ones do they same. Luckily, Halifax Cookie Cravings has my back on this.
Diana Manuel has been delivering freshly baked cookies by bike since 2012, when as a recent grad she decided to combine two loves—baking and biking—to ensure workplace passion. Now, she's braving frigid temps to drop off raspberry buttercream, lemon shortbread, mud pie, birthday confetti cookies (that's just the beginning) to deserving mouths across the peninsula. You know what's even sweeter? Her focus is on local ingredients. "I wanted to support people in my own community and I liked knowing where my food came from," says Manuel. "If I can't get something locally, I look for high quality or organic ingredients. Quality is everything!"
Cookie Cravings usually asks that you allow one or two days for delivery, but understands cookie emergencies do happen. Check out halifaxcookiecravings.com for the whole menu.