Corner Gas: The Movie
Rated NR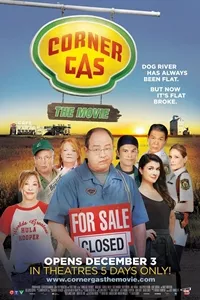 Of all the movies that deserve to be made this one deserves it least, perhaps not at all. What even is this?
Film Credits
Director: David Storey
Writer: Brent Butt and David Storey
Cast: Brent Butt, Gabrielle Miller and Eric Peterson
Show Times
Sorry there are no upcoming showtimes for Corner Gas: The Movie
xxx - Deprecated in favor of GTM, above.