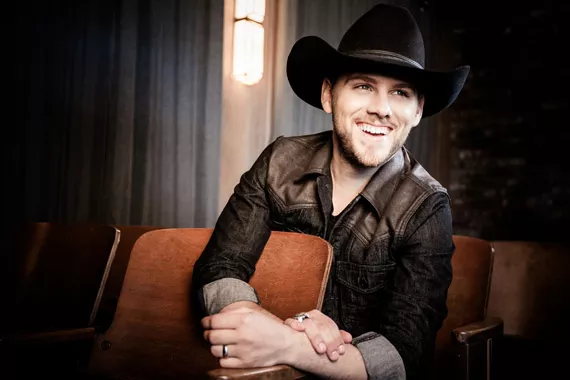 "It's our most exciting day of the year," says multiple nominee Kissel of the CCMAs. "It's like Christmas."
Brett Kissel
Wednesday, September 16, 8pm
Casino Nova Scotia, 1983 Upper Water Street
$25
---
Halifax turns into a gat-dang rodeo this weekend to host Canadian Country Music Week and the Canadian Country Music Awards, with performances by some of pop-country's biggest stars—like Alberta's own Brett Kissel.
While Halifax seems like an unlikely place to celebrate country music, CCMW president Don Green says this region has one of the richest country histories in the nation: "Canadian Country Music Hall of Fame inductees Anne Murray, Hank Snow, Rita McNeil, Carroll Baker, Brian Ahern and Gene MacLellan were all major Atlantic Canadian forces in the country music industry," says Green.
And young bucks like Kissel are still making international moves. Kissel is nominated for another four awards this year, including Single ("3,2,1"), Video ("Tough People Do"), Interactive Artist and Male Artist of the Year, his highest honour yet. Over the last decade, the young westerner's career has struck oil.
"These nominations mean more to me than I can possibly express," says Kissel from his home in Nashville. "I've been in this business for awhile and I've always wanted to get to this level, so to get this recognition from CCMW is a blessing."
Only 25, Kissel started recording country music from his family's Flat Lake cattle ranch before touring for a decade. By 2013, he was signed to Warner Canada and soon began wrangling Juno and CCMA nominations and awards.
He's says he's excited to return to the little west of the east.
"The Maritimes is a special place," says Kissel, who last played here in November with Brad Paisley. "Halifax is such a vibrant city. You've got so many people from rural communities who work or attend university that come from rural backgrounds and enjoy country music. The awards show is a truly remarkable event that is a one-of-a-kind experience for your average country fan. It's our most exciting day of the year. It's like Christmas."
Kissel says much of his success comes from his younger age—the Interactive Artist of the Year nomination acknowledges savvy social media skills (Kissel loves Instagram, Twitter and Snapchat), which is new to this generation, and his songs about partying and having fun also relate to people his own age.
"People aged 16 to 25 are just starting to discover love and partying and drinking. Country music is the last remaining genre that's great at telling stories, and when it comes to my music, I want it to feel contemporary," he says. His song "Raise Your Glass" blends modern themes with classic country twang. And by living in Nashville, he works with some of the world's best songwriters: "My music has become better just by being in the Music City," he says.
With several events before the award show, CCMW is going to be one heck of a weekend. For nominees like Kissel, who also releases his new album Pick Me Up on September 11. "It's an opportunity to celebrate the amazing year we've had in country music," he says. Better get along, little doggies.
www.ccma.org | www.brettkissel.com | twitter.com/BrettKissel