The false idol of the "young professional" is worshipped by politicians, property developers, boutique entrepreneurs and practically anyone else in this city with a profit to make or an axe to grind. As a bearded, artsy, intellectual thirty-something with a "young family" and an allegedly professional job, I think we need to set the record straight.
Most of us are deeply in debt, an odious obligation incurred when we purchased the university credentials we thought would lead us to middle-class jobs. When we graduated, we found a labour market that looked like a war zone, blown to bits by the artillery of globalization, corporate greed and government cutbacks. Now most of us survive by cobbling together part-time, temporary, "precarious" work with no guarantees (or pensions). We find ourselves in an economy where everything costs more: education, transportation, housing, food and clothing, and where we earn less, enough to squeak by and keep up with student loan interest payments. We've been sold out.
Yet we find ourselves everywhere celebrated and fawned over, at least in the abstract. It seems that all peninsular residential property development is geared towards our airbrushed simulacrum: young means hip, suave, current and forward-looking; professional means safe, a good investment and unlikely to cause trouble. A young professional is the sort of person you want your own young professional children to marry. Yet we're a fiction. In reality, young people in this province encounter one of the most desolate employment landscapes in living memory, and one of the worst in Canada.
Rather than worry about how we can attract and retain "young professionals" or the "creative class" by building snazzy condos or convention centres, we need grassroots economic and social development that actually gives people (young or not, professional or not) a feasible future.
Here are just a few ideas: We need rent control immediately to prevent the siphoning of wealth from the indebted young to the property-owning old. We need student loan elimination to release us from the perpetual bondage that prevents us from getting on with our lives. We need more public housing and cooperative housing, both to offer affordable shelter and to drive down overinflated real-estate prices. We need help creating small sustainable enterprises and worker cooperatives so we can build a grassroots economy. We don't need more handouts to Prince Charming corporations or any more trickle-down economics bullshit.
We need our elders and their unions and associations to fight like hell to protect permanent, full time work in all sectors. We need to revive, value and reclaim the public sector (schools, libraries, hospitals, electrical utilities) so we can find meaningful work serving society. We need to increase the minimum wage or provide a guaranteed income to all people to ensure no one has to live below the poverty line. We also need a universal maximum wage. We need an end to unpaid internships and the expectation that one should have to work for free to gain the skills to compete for a "real" job.
We need universal childcare so we can afford to have kids. We need real participatory democracy (neighbourhood councils, participatory budgets), not periodic meaningless community "consultation" meetings aimed purely at expediting development boondoggles and gentrification projects. We need cheap or free public transit so we don't have to buy cars, waste gas and trash the environment. We need older generations, who have wealth and the political clout, to stand up for us, to be in our corner.
You may say that all these initiatives will bankrupt the government. We need to ask why our government is so poor when, on paper at least, our society is richer than ever. You may think that the real solution is incentives for big business to stimulate the economy, but when has that ever worked in this province or city? The fact is, the free-market ideology and sickening cronyism that has guided policy and politics in the last few decades has failed a whole generation. Yet we have more talent, more goodwill and more energy to commit than ever.
---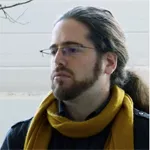 Max Haiven is an assistant professor at the Nova Scotia College of Art and Design. His first book Crisis of Imagination, Crises of Power: Capitalism, Creativity and the Commons will be published in April by Fernwood Publishing.