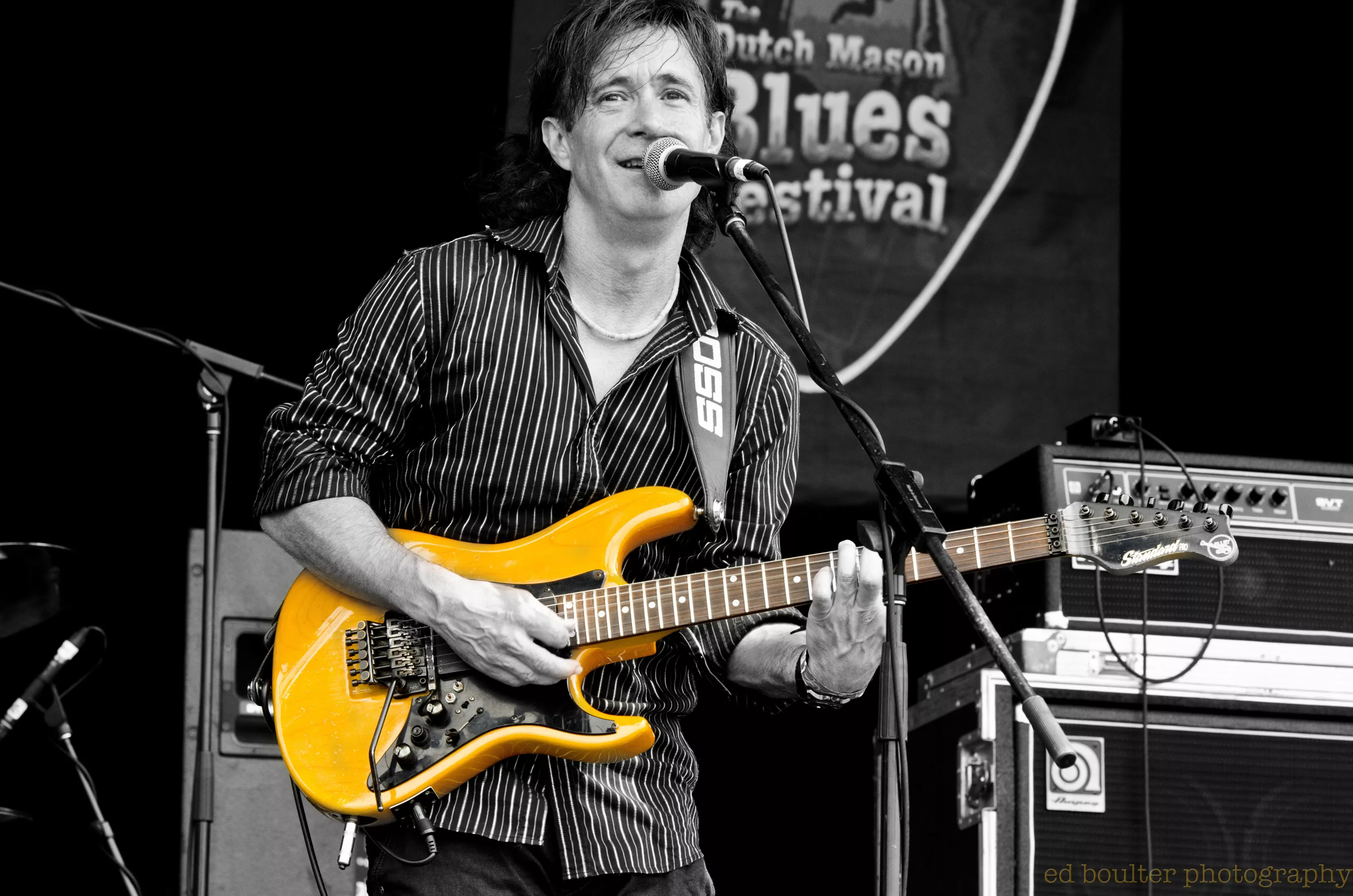 Dan Doiron at the Dutch Mason Blues Fest
While you're heating up Lean Cuisines in the office microwave, Port Hood's bluesman Dan Doiron will be putting away some ribs and mac and cheese—sweet tea on the side—in Memphis, Tennessee. The winner of the East Coast Blues Society's Maritimes to Memphis competition, the Cape Breton guitarist and his band will be shredding their hearts out all over Beale Street until January 27 at the 30th Annual International Blues Challenge.
"Originally we thought we should try to adapt our style to a more traditional blues feel before we headed to Memphis," says Doiron. "However, The diversity of blues music styles is so wide there really is no way to predict what might appeal to the judges, and we believe in what we're doing so just decided to do all of our own original stuff and play music that's real and true to us and hope they like it."
Doiron's sound combines "groove, rock and blues" straight from his heart. "The feel is from our soul so we just want to be who we are and we're just going to leave it all on the stage and go for it," he says.
Doiron still credits his early initiation with blues in the Port Hood Community Hall for his love of the genre. "My first influences was my dad who plays guitar and always encouraged me—even letting me play his prized guitar, which he still has," says Doiron. "Growing up in Port Hood I used to go to the community hall and watch Matt Minglewood when they would be setting up in the afternoon and then try to go home and play what they were doing."
From those early days, Doiron went on to perform in cover bands, and run a record studio in Truro. It's only in the last four years that he decided to come out from behind other people's music, releasing debut Even My Guitar is in Love With You and 2013's From Deep Inside. "I am definitely more on the rock side of the blues," says Doiron. "I love the traditional side of the blues, respect the roots and totally believe and understand the emotion and honesty of traditional blues. That music comes from the soul and you can't fake it!"