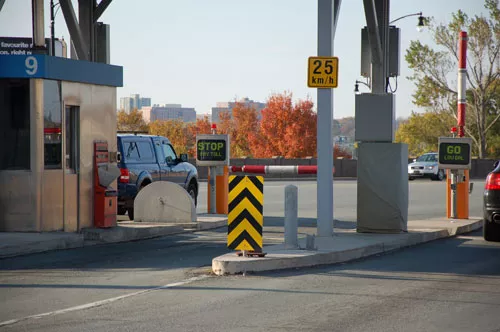 What's wrong?
Dangerous toll booth gates.
Who's responsible?
Craig Paul, Bridge Commission, 463-2481.
REMARKS
Reader Victoria Bell recently rode through the toll booth on her Vespa scooter, only to have the gate lower on her, knocking her onto the pavement. The sensors beneath the pavement, says Paul, don't register Vespas and some motorcycles with heavy plastic content. "Hopefully with [Bell's experience] we are able to learn something from it, and make some adjustments," says Paul. Bell is recovering.
Send your favourite municipal malfunction to onpatrol@thecoast.ca.