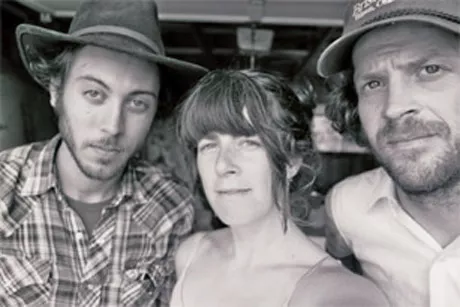 sunny sackville afternoons
In terms of a Canadian musical dream team, you can't get much better than Daniel, Fred and Julie. This self-titled album is the product of a collaboration between Julie Doiron, Fred Squire and Daniel Romano, whose interpretations of public-domain roots and folk songs (plus a few off-the-cuff originals) are simple and stirring and basically it's just totally fucking perfect. I have to throw objectivity to the wind here - it's my favorite album of the year so far.
That's why I am thrilled to learn that the trio will be embarking on a tour of Eastern Canada that includes Halifax. They'll be playing the North Street Church on April 9th, with The Constantines' Steve Lambke opening with his solo project, Baby Eagle. Stay tuned for ticket and price info and all that junk. In the meantime, I will attempt to maintain some semblance of composure.