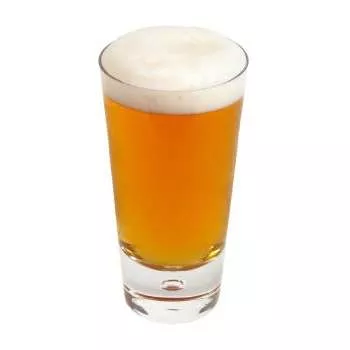 I often think of those Amanda Marshall lyrics "Everybody's got a story that could break your heart" when someone pisses me off. I mean, we don't know the whole story of the people who are closest to us, much less the strangers and near-strangers that move through our lives. And they're not very likely to share those stories with us…
Unless, of course, they are members of Halifax's intrepid DaPoPo Theatre Company, two of which basically laid their souls bare in front of a packed house at The Bus Stop Theatre last night.
The event was called The Drinking Game, and it was staged as part of MayworksHalifax, the festival that celebrates International Workers' Day.
The Drinking Game is a piece of theatre that places two actors, armed with the alcohol of their choice, in front of an audience and subjects them to a series of questions about everything from sex to money to ethics. The idea is that as the evening progresses and more alcohol is consumed, the participants will get less inhibited and the answers deeper.
In reality, the alcohol seemed rather moot. The two "actors" (I put the word in quotes, not because Ann Doyle and Gina Thornhill are not both remarkable actors, but because there appeared to be very little acting and much genuine sharing involved) were forthcoming from the start. They shared heartbreaking stories about family and hilarious stories about sex with utter candor.
Various techniques such as projecting the participants' words on a screen and having them be sung or delivered as a political speech were entertaining and enlightening. And although there were points where the show lagged, these allowed periods of introspection brought on by some very interesting questions.
While this particular incarnation of The Drinking Game was a one-night event, there are plans to stage it again in the future. Watch for it. It's fascinating.