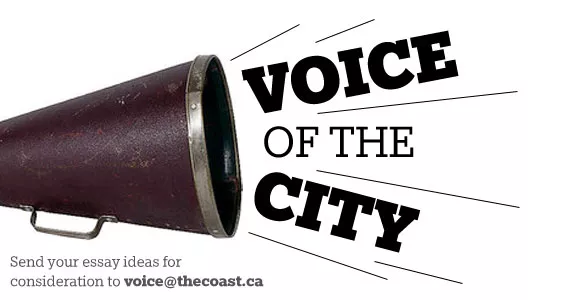 I do believe Catie would never walk away from her family, and especially her three-and-a-half-year-old son, without letting us know that she is alright.
I want to share with you some things about our daughter.
She is a beautiful, intelligent, vivacious woman. Catie's heart is full of generosity and good will. She is very kind and empathetic to people's needs. She is a supporter of social justice issues, and has a great concern for the environment. She is a strong believer in women's rights and supports The Woman Unlimited program and Sisters in the Building Trades. Catie graduated last year from the Nova Scotia Community College as an electrician. She truly found her calling and when she was able to find work loved it. She would tell me it felt so good to be working.
She is a great mother to her son. She loves him more than anything in this world. She loves the outdoors and taking him to playgrounds, beaches, doing puzzles, playing toys with him and reading.
Catie always has had a great appreciation of sports. She played rugby, soccer, basketball, snowboarding and swam on the Bedford Beavers swim team. She loved sailing.
Catie loves animals. She used to ride horses and started jumping. She saved up her babysitting money to buy her beloved German Shepherd, Heidi. She also loved her cat, Winston.
Catie could fix anything. She got this from her dad.
She would always follow him around and watch him repair things that were not working. She put her son's crib together; his bicycle, her barbecue. One of the fond memories I have is watching Catie and her dad play chess and board games.
She loves the outdoors, and camping. She loves the television series Charmed, Mad Men, Family Guy, The Simpsons and The Ellen DeGeneres Show. She bought herself the complete series Planet Earth, which she really enjoyed.
Catie loves to bake. A fond memory for me is making bread and she turned the dough into a teddy bear. When her son turned one, she made him a monkey cake with a separate cake in the shape of a banana.
People who know Catie have commented that she always has a smile on her face. This is so true, even when things were tough for her. I love my daughter unconditionally. I can't say that everything was wonderful, because there were also times of struggles, as there are with most families.
My heart cannot find rest while she is gone. Everything has lost its colour since she is not here. I miss my daughter. In short, I feel like I am nothing without her. No one realizes until you lose a child what the pain is like. It never leaves. It is just constantly there like a weight on your heart.
There have been no words invented to describe this pain.
I am living in a nightmare. I am praying that I can soon wake up to the words, "We have found your daughter. She is safe!"
If I could give Catie one thing in life, I would give her the ability to see herself through my eyes. Only then would she realize how special she is.
Dear god, just bring her home safe.
---
Terry Miller's daughter, Catie, hasn't been seen or heard from since July 15. Anyone with information about Catie is asked to contact Halifax Regional Police (902-490-5020) or Crime Stoppers (1-800-222-8477).