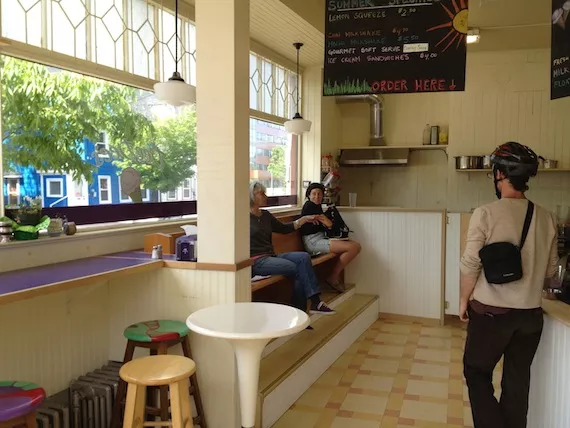 Everyone's favourite corner ice cream and burrito shop,
Dee Dee's
(5668 Cornwallis Street, 407-6614) just got a whole lot bigger. Owner
Ditta Kasdan
has rented the space next door to her formerly postage-stamp sized operation, blown out the wall, re-arranged the kitchen and about tripled the space for customers. She now has a church pew along the wall, and will be adding two fixed tables soon---possibly as soon as this afternoon.
And how cool is Dee Dee's? Consider that Kasdan's employees come to work wearing stuff like this: