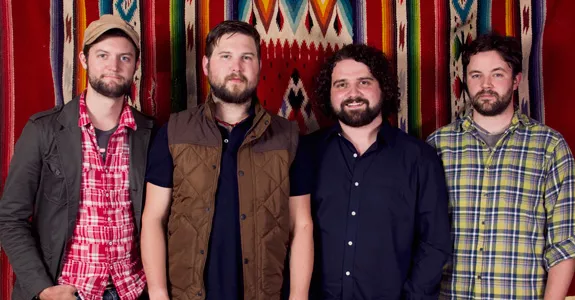 Telesa Thompson
Devilish young men Devil's Half Acre.
AThe Town in 2011, The Devil's Half Acre went on hiatus when lead guitarist Chase Ross moved to Montreal. But you know what they say: you can take the man out of Kentville, but you can't take Kentville out of the man.
Returning a year later, Ross and his refreshed rock and roll band (Zach Bethune, Sean Skerry and Stan Selig) reunite at The Seahorse on Saturday.
"Since we got back together, we've really been enjoying each other's company," says Ross. "There is a lot of love for what everyone brings to the band. We are brothers." Planning to record a new record later this summer, The Devil's Half Acre will continue unifying its output under regional themes.
"I've always liked concept albums and The Town was that, there is a story," says Ross. "I love Kentville. It's got this grittiness. When people think of the Valley, they think of Wolfville, which is the Shelbyville to my Springfield. The funniest thing about Kentville is how much I defend it and love it."
Even the band's name is a throwback to Kentville's past: "During the prohibition years, a man named William Townsend ran a hotel and bootlegged out of it, earning that half acre of Kentville the nickname The Devil's Half Acre," says Ross. "When I wanted a name for my music project, I thought it was perfect."
Despite the nostalgia, The Devil's Half Acre only wants to look forward from here on out. "We found the ability to break our habits and forget the past," says Ross. "And we're just happy to take things one day at a time." The band's eclectic combination of rock and folk defies county borders. "The only line between genres of music is the one that twists and turns and connects all genres together."
---
Devil's Half Acre w/She Roars!, No Island, The Odd Bit
Saturday, August 3 at 9pm, $10
The Seahorse Tavern, 1665 Argyle Street