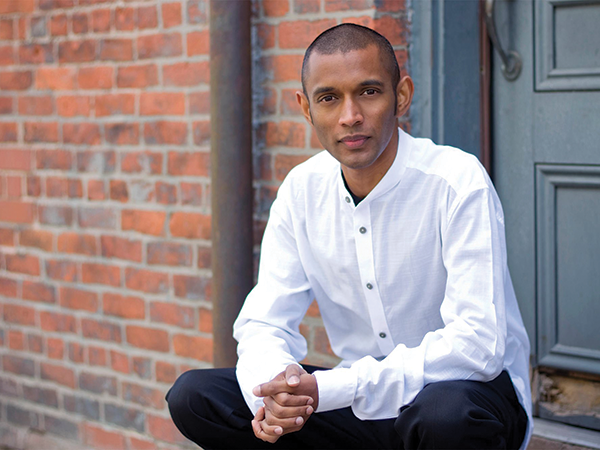 Dinuk Wijeratne Trio
Fri Nov 22, 7:30pm
Paul O'Regan Hall, Halifax Central Library, 5440 Spring Garden Road
$15-$35
---
P ianist-conductor-composer-genre-obliterating Dinuk Wijeratne returns to Halifax this weekend for a trio concert at the Paul O'Regan Hall. Wijeratne will be joined by jazz drummer and world percussionist Nick Halley and jazz artist Tom Easley on bass. The trio will play original compositions–some of which have been worked on for years.
With many of the compositions being crafted for so long, Wijeratne says the pieces are more autobiographical in nature. For instance, one piece that is premiering in Canada celebrates how nature inspires an artist. While he was living in Nova Scotia, Wijeratne felt the province's landscape helped him create.
One of the things he's most excited about is getting back to Halifax: "To be honest," he says, "I'm most excited to play for my home city. You know, it just feels amazing to be back." Born in Sri Lanka and raised in Dubai, Wijeratne first came to Halifax to work as an assistant conductor with Symphony Nova Scotia. Now living in Toronto, Wijeratne tries to come back to Halifax at least once a month.
Wijeratne studied composition at the Royal Northern College of Music in Manchester and then was invited by Oscar-winner composer John Corigliano to his studio at New York's Juilliard School. Over the years, Wijeratne has won a JUNO, SOCAN, East Coast Music Association award and a Masterworks Art Award.
After this concert, Wijeratne's next trip home will be to conduct Symphony Nova Scotia.