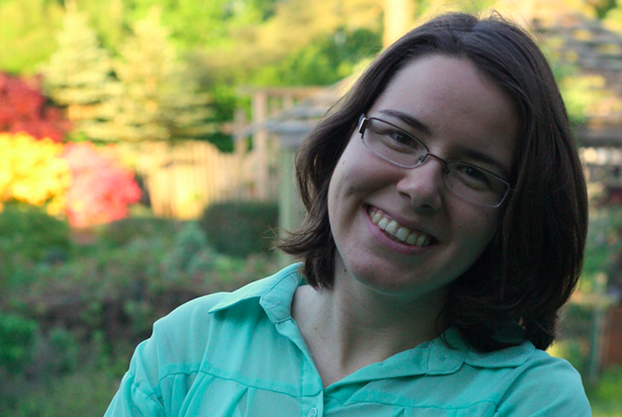 SUBMITTED
Hannah Main is a PhD student in Dalhousie's department of sociology and social anthropology.
Dalhousie has a long history of discriminating against those who are not in power. Since its inception as an institution, its function has been to reproduce the existing power structure in the society.
I write this in response to the cases of Masuma Khan and Kati George-Jim. After Facebook comments around Canada 150 declaring "white fragility can kiss my ass," Dalhousie Student Union vice-president academic and external affairs, Masuma Khan—a Muslim and Afghan-Canadian—is facing disciplinary action from the university. A quick glance at the Facebook comments on a CBC news article about Khan's case shows that white fragility is alive and well in our province.
Khan is appearing before the university's senate disciplinary committee for her comments. This past week, we also heard from an Indigenous student representative on Dalhousie's Board of Governors, Kati George-Jim, who recalls an incident when she spoke up at a June board meeting and was reprimanded by the chair. Khan and George-Jim are both challenging the entrenched racism in Dalhousie's governance. Sexism, racism and other forms of discrimination are a part of the university's heritage. They have persisted, for the most part unchallenged, for the institution's 200-year life.
because
other Nova Scotia universities, and Dalhousie in particular, discriminated against Baptists: The school required religious tests which were a barrier for any students who were not a part of the Church of Scotland.
In the early 20th century, fraternities, though not officially recognized by the university administration, were the primary source of housing for male students. These were critiqued for being cliquish, but their exclusivity was not restricted to family background or class—these fraternities were
totally white and were off-limit to Jewish people
. Jewish students were excluded from the hubs of Dalhousie social life.
As for women, Margaret Florence Newcome was the first woman to graduate from Dalhousie in 1885; women had been first admitted in 1881. But university presidents were always male. For example, Carleton Stanley, president during the 1930s,
believed schooling would improve only if
"the colleges take it as one of their chief practical duties, if not the chiefest of all, to send back some of the very best male brains into the school....After a certain age boys can be educated only by men." That is, he believed that only men could teach other men.
The admittance of Black students was initially rejected by university leadership. While the first Black man graduated in 1896, "In 1920,
president Mackenzie admitted that
'if there were coloured men here in large numbers we might have [difficulties] develop.'" Mackenzie left it up to his listeners' imaginations to determine what those "difficulties" might be.
In 1989, through consultations with African-Nova Scotians and Indigenous-Nova Scotians, a
task force found that
"Few members of those communities hold positions of power or status within the institution, and that their culture and history does not figure in the regular curriculum." Though some things have changed since 1989, this report may as well have been published in 2017. Positions of power are still held by the same kind of people they were held by 200 years ago.
I do not wish to say that we have not made any progress in 200 years. But institutional discrimination is insidious. It needs to be rooted out through deep institutional change. To give others power, we must give up our power. This is never a comfortable process. The people whose power is being challenged certainly do not react well to this power being threatened. But we need to make our university a place where everyone belongs.
Former Dalhousie professor Anthony Stewart writes: "Institutional space cannot help but look a certain way to people who do or do not see themselves reflected in it." For those who do not see themselves reflected in positions of power at Dalhousie, the institution may feel hostile. White people need to ask ourselves the question: Why are we so threatened by Khan and George-Jim asserting themselves?
The leadership of Dalhousie University has a choice. They can choose to continue in the tradition of discrimination and inequity, or they can choose to break this evil cycle. They can choose to side with the oppressors, or side with the oppressed.
———

Voice of the City is a platform for any and all Halifax individuals to share their diverse opinions and writings. The Coast does not necessarily endorse the views of those published. Our editors reserve the right to alter submissions for clarity, length, content and style. Want to appear in this section? Submissions can be sent to voice@thecoast.ca.