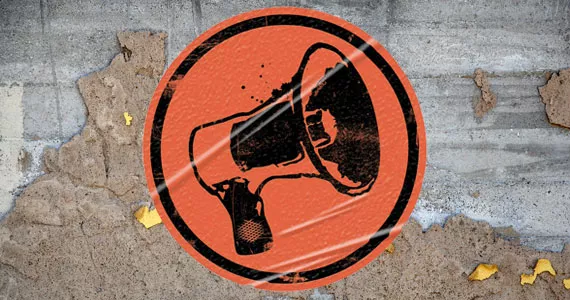 The rise of the city as preferred human habitat is a relatively recent phenomenon. From the origin of the species until about 200 years ago, humans organized in small groups around food---either in agricultural villages or as tribes of nomadic hunters. Cities flip this, so basically people organize around other people, and the food comes to them (or at least to the nearest grocery store).
Whether or not it's natural, the city certainly feels inevitable. Around the year 1800, just three percent of the world's people lived in cities. Since then, urbanization has been on a steady rise. The United Nations says in 2008 the world was evenly divided between city folk and country folk, which means by now the city folk have pulled ahead. The more developed the country, the less close the race: Just one in every five Canadians lived in a city in 1871, now only one in five don't.
As cities become more important, it makes sense that the people who run cities would also be important. Do mayors really matter? Rahm Emanuel obviously thinks so. Emanuel, the political strategist who helped Barack Obama become US president, left his job at an epicentre of global power---he was White House chief of staff---to run for mayor of Chicago. He won, and he runs the city: roads, schools, cops, the whole shebang.
But all mayors are not created equal. As glorified collections of people and grocery stores, cities tend to be beholden to their surrounding province or state for their power. And section 12 of the Halifax Regional Municipality Charter spells out the power given to our mayor. Item 1: "The Mayor shall preside at all meetings of the Council." Item 2: If the mayor is not available, someone else has to chair the meeting. Item 3: "The Mayor may"---note that it's kinda optional---"a) monitor the administration and government of the Municipality; and (b) communicate such information and recommend such measures to the Council as will improve the finances, administration and government of the Municipality."
Chair council meetings, and then if you want you can take some meetings with the people who make the city run, and report about those meetings at your next Council meeting. This is the whole shebang for Halifax mayors. Which begs the question, how could our mayor possibly matter?
It comes down to leadership, one of those things that's hard to define but you know when you see it. Halifax's mayor is invested with little more responsibility than a figurehead, yet from that position in the public eye at the front of the city, a mayor can point the way.
"The mayor represents council at official functions," says Jimmy MacAlpine, the Digby politician who recently became president of the Union of Nova Scotia Municipalities. Ribbon cuttings, government announcements, celebrations and other gatherings---the mayor's job is to be there as the mayor. This built-in visibility gives a mayor a "bully pulpit," says Mayors & Cities magazine's managing editor Charles Fredeen. He says when great mayors are out in public, they always act like they're in an election campaign. "Not only to keep their jobs, but also to promote their cities to outsiders and citizens."
Big-city mayors have an advantage here simply because there are more media outlets that can amplify the mayor's voice. Remember Rahm Emanuel, at the top of the Chicago system that already gives the mayor lots of power, the guy with Obama's ear? Well, he wants Fredeen's ear too. "Rahm's working it," Fredeen says. "I get more press releases from his office than any other."
As a regional capital, Halifax doubtless has more media than a typical city its size, but that's not all a mayor can leverage in our weak-mayor system. Howard Epstein, former city councillor are current provincial MLA, points back to section 12 of the municipal charter. The part that says the mayor's allowed to talk to city administrators and bureaucrats carries major implications not afforded a standard councillor. The mayor can become a "locus of information," Epstein says. Finding things out first, getting consulted, being able to think up a persuasive position before a councillor even knows something is happening---knowledge can be powerful.
Like Halifax itself, the mayor's office is drifting between small-town sleepy and the big-city big-time. Andrew Younger, another MLA with experience on Halifax council, would like to see the mayor be given more responsibility, especially when it comes to setting the city's budget. Between the newly shrunken council and October's looming election, this is an opportune time to talk about changing what we expect from a mayor. Until then, the mayor's job will be what the mayor makes it. As Howard Epstein says, "There's a kind of built-in potential for the exercise of power, but it's fragile and easily lost."