Chubby puppies might look cute, but canine obesity remains a serious health problem for North American dogs. For many pet owners, a walk or two around the block every day isn't always enough to keep your dog healthy in body, mind and spirit.
That's why DogRunnin wants to take a hike with your pet. The "boutique canine care business" helps busy owners by stepping in to step out with your dog for everything from a quick bathroom let-out in the yard to regular walking and even off-leash running packages.
Business owner Sarah Warford says walking can be great, but often isn't always enough to prevent longterm illness and keep dogs in optimal health. To put it simply—these puppies are made to run. Jogging alongside the DogRunnin trainers helps dogs experience both mental and physical exercise.
"The dog is engaging with the environment and engaging with us," says Warford. "As a result, when the dog goes home they're not just physically tired—they've also been mentally stimulated."
DogRunnin runners can take pooches on their own individually or in packs. Individual DogRunnin service can start as low as $17, and run up to $60 for a one-time let-out. Warford says they handle about 60 dogs a month on average, and on a typical weekend are busy from 7am to 11pm—visiting homes, taking the dogs out and coaching owners in sports like canicross.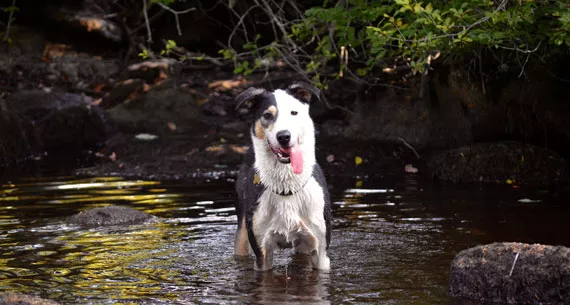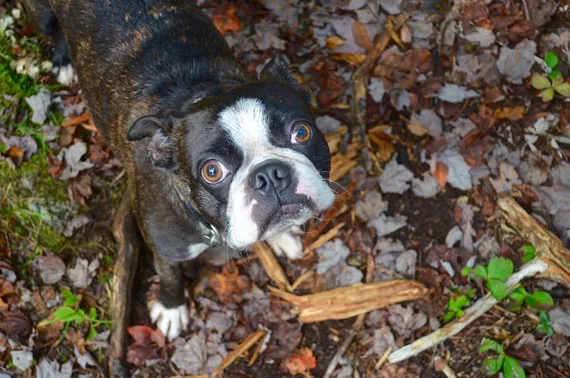 The business started just over three years ago, and recently moved into its first brick-and-mortar shop space on Agricola Street.
"I have seven people who work for me, and operating out of my house wasn't working anymore," says Warford. "We needed to have some separation in terms of my personal life and the business."
It's also allowed DogRunnin to offer more retail products to customers—things like dog-running equipment, bike leashes and gear for being outside and active with your pet.
Those include harnesses for mushing and other canine sports like canicross or bikejoring—a combination sport of cross-country mountain biking and traditional dogsledding where a leashed canine runs along out in front of the cyclist.
That all sounds well and good, but for sheer dog joy nothing seems to beat the off-leash hikes DogRunnin runners will lead in parks and groomed trails outside of the urban core. With a normal ratio of six dogs for every human, the pups get to bound, jump, splash and explore nature while running along with their trainer. It all sounds overwhelming for the human, but don't worry, the dogs are keen to keep up with their person while exploring the tail-wagging, tongue-panting joys of nature.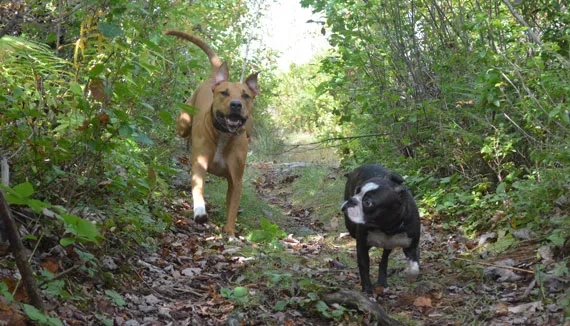 "They're motivated to be outside," says Warford. "They're doing something they love, so we don't need to convince them of anything. They want to go for a run, so they're ready to roll."