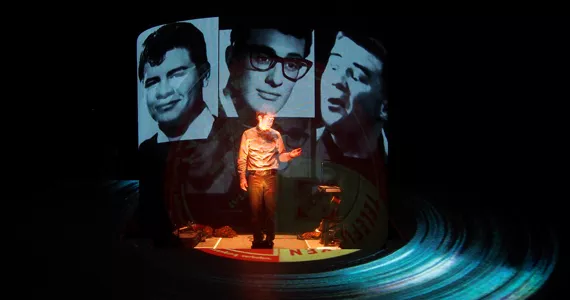 David LeClerc
BOOM
There are many perks to being a student in Halifax, not the least of which is cheaper access to this city's colourful palate of artistic offerings. Why not further benefit from that hefty tuition cost by using your student status to save some cash while experiencing a vibrant arts and culture scene? If you find yourself in need of a study break, bring your student ID to any of the following locales to catch a show and save a few precious bucks.
Besides those listed below, other free galleries include: the Anna Leonowens Gallery (1891 Granville Street), Argyle Fine Art (1559 Barrington Street), Eyelevel Gallery (5663 Cornwallis Street), ViewPoint Gallery (1272 Barrington Street) and the Khyber Centre for the Arts (5521 Cornwallis Street).
Thinking about buying tickets for one of Halifax's many festivals? Discounts may not be advertised, so be sure to ask vendors if they offer a price cut for students. Most of the other comedy nights, live shows and cultural events around town will offer a student price, so it doesn't hurt to keep your student ID on hand at all times and to never be afraid to ask about discounts—whether you're catching a show or just grabbing a snack. Many coffee shops, restaurants, grocery stores and other vendors in the area offer lower student prices and want to help you hold on to that student loan for as long as possible. a
Dalhousie Arts Centre
For classical and baroque symphony performances, a pack of four tickets is $80 and single tickets run $16 for students. Other events are discounted based on the show.
6101 University Avenue, 902-494-3820,
dal.ca/dept/arts-centre
Onelight Theatre
A showcase for Canadian diversity, Onelight's eclectic and original productions are available to students at variously discounted prices depending on the show. Watch for the occasional pay-what-you-can performances.
2 Ochterloney Street, Dartmouth, 902-425-6812, onelighttheatre.com
The Bus Stop Theatre
This north end arts icon serves as a multi-configurable performance space hosting any and all kinds of performances throughout the year. Student prices will vary depending on the show.
2203 Gottingen Street, 888-639-1169,
thebusstoptheatre.org
Alderney Landing Theatre
Like Onelight, which shares Alderney's space, student prices at this venue across the harbour will vary depending on the show being staged.
2 Ochterloney Street, Dartmouth, 902-461-4698, alderneylanding.com/theatre
Yuk Yuk's Comedy Club
Student tickets for Friday and Saturday shows—featuring the big names—are $12, down from the regular price of $16. But the real deal is Thursday nights, when admission for students is only five bucks.
1181 Hollis Street, 902-429-9857, yukyuks.com
Art Gallery of Nova Scotia
Admission is always free on Thursdays from 5-9pm, but student tickets are available the rest of the week for $7.
1723 Hollis Street, 902-424-5280,
artgalleryofnovascotia.ca
Grafton Street Dinner Theatre
Students receive a 10 percent discount on the base $47 ticket price at this downtown mainstay.
1741 Grafton Street, 902-425-1961,
graftonstdinnertheatre.com