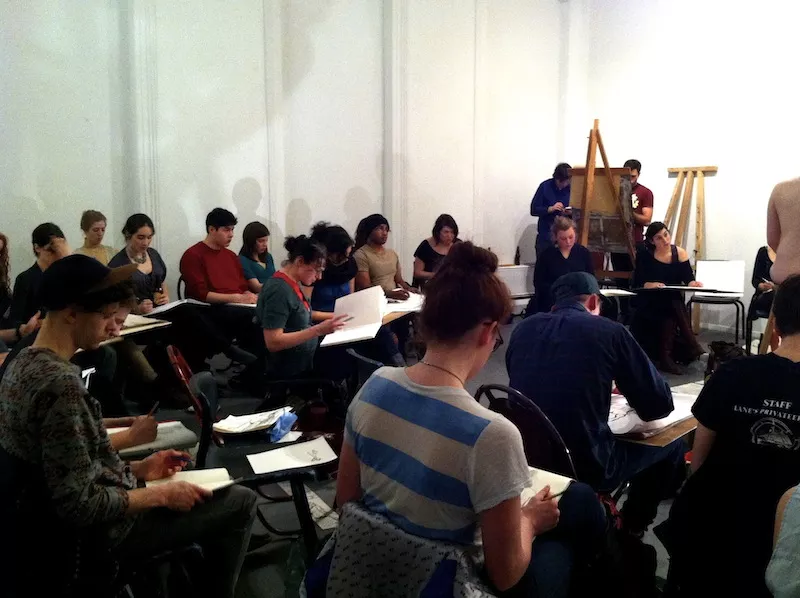 Last month's event: Clearly poppin'
If you've ever had a hankering to draw, but find most art classes don't have enough beer for your liking, Rachael Cadman and Lee Dekel have just the event for you.
Draw Nudes With Local Dudes (Monday, March 5 at the Khyber Ballroom, 8-11pm) is a monthly life drawing event organized by the pair. Inspired by the weekly Drink and Draw at 3rd Ward in Brooklyn, the event brings people of all skill levels together to practice in a relaxed atmosphere. 
"I always felt like life drawing classes had a bit of a stigma around them, that they were meant for artists or people training in art school," says Dekel. "Having never taken a class, I was surprised at how therapeutic it was and how often I found myself going back."
"It's important to have a space to explore your creativity that doesn't involve critique. Also, if you haven't done it before, a beer really does help!"