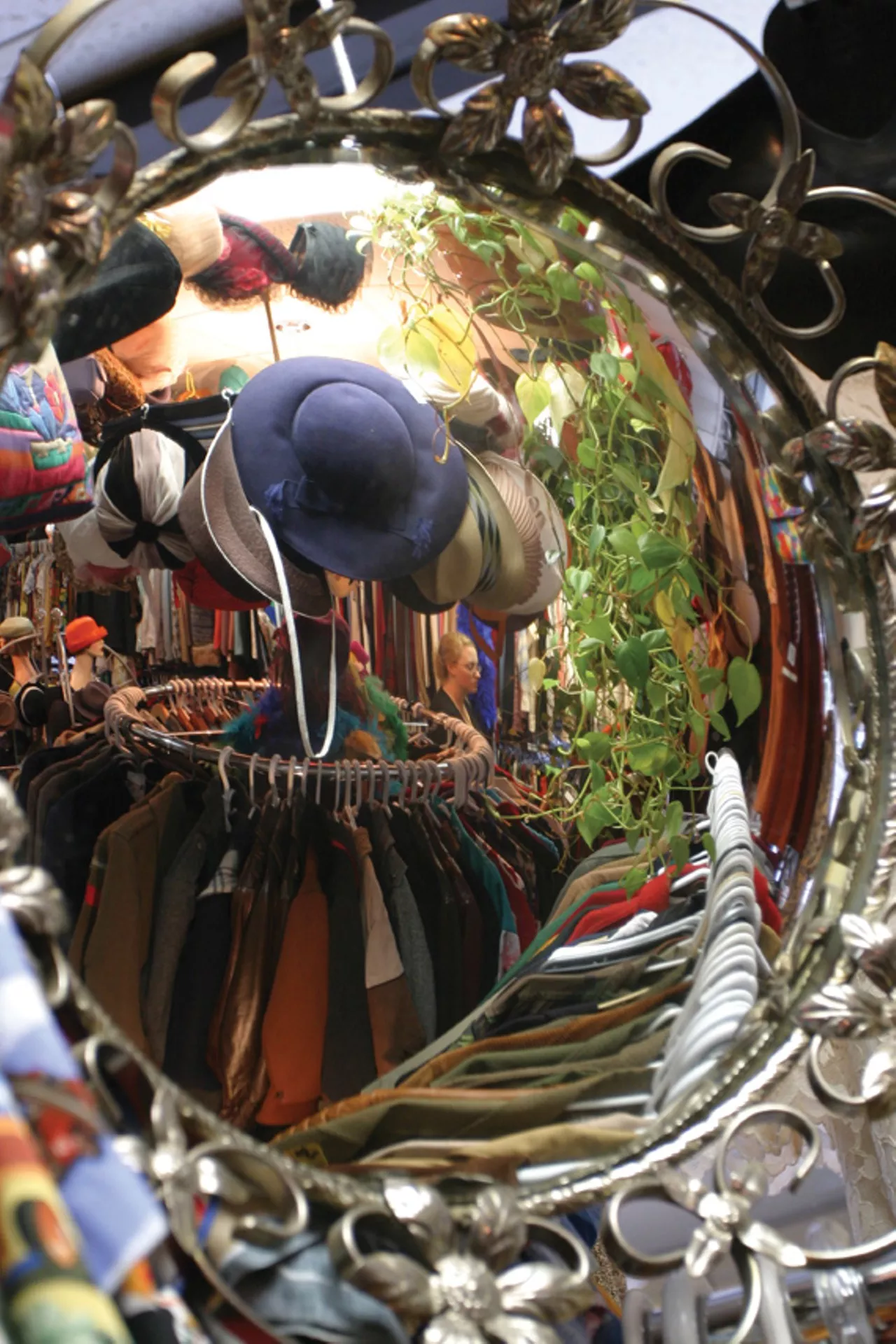 Still digging out financially from an awful winter of inaccessible sidewalks and sparse parking, Dress In Time's (5670 Brenton Street) Glen Walker has says he's swallowed his pride and is asking for help.
The second-hand clothing veteran—which has been known for its unique and authentic selection of rare finds, and welcoming/creepy lamp post mannequin, for 14 years—launched a Go Fund Me campaign this weekend to help Walker, and his partner/co-owner Jane Noble, pay past-due rent on the shop and take care of their own neglected living expenses, both of which stemmed from slow sales early in the year.
"It's basically a last resort, I've had a 50 percent off sale on for two months," says Walker. "Judging from the donations that started immediately when I posted it—it's blowing me away." He says he's already sold a car, and is meeting with a real estate agent to consider selling his house in order to keep the shop alive. "I'm willing to do anything to keep the doors open."
Walker hopes that with the help of Dress In Time regulars, and generous patrons, he'll be able to bail the boutique out and remain a downtown destination for fashion hunters in Halifax for years to come. "I've just been a clothing lover in general forever, I always dressed well, even in my high school days," he says. "The vintage aspect is Jane, but I continue to learn, it's a never ending process—I'm always doing research on fabrics, and styles. It's ongoing."
If you'd like to help Dress In Time keep doing its thing, check out its crowdfunding campaign here.