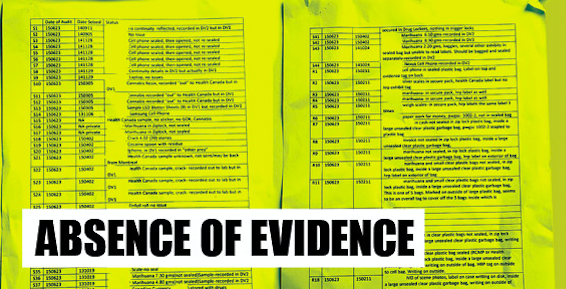 The Coast
The internal drug exhibit audit concluded that up to half of the CID's drug vault could not be found.
Last week The Coast published an investigation into a previously-unreleased drug exhibit audit done by Halifax Police that had found high rates of missing evidence, insecure storage and poor evidence continuity. As a result, HRM's Board of Police Commissioners called an emergency meeting this week and several defence lawyers in Halifax are now wondering if their clients received a fair trial. Archibald Kaiser, a professor at Dalhousie University's Schulich School of Law who specializes in criminal law and procedure, spoke with The Coast about the audit and the significance of what it uncovered.
———
What were your reactions to the audit story last week?
It certainly exposes some serious problems with the custody of evidence for Halifax Regional Police. I hope they are acting on a most urgent basis to deal with the outstanding issues.
Was there a duty to disclose the high levels of continuity problems to the Crown and defence counsels?
I think in any case where the police discover what appears to be a systemic weakness, that the Crown attorneys and defence counsels should be apprised of this. I'm not sure why that wasn't done, but I would have thought that was best practice.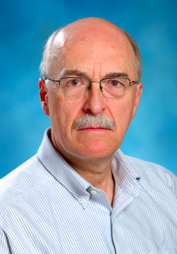 via Dalhousie
Professor Archibald Kaiser

CID superintendent Jim Perrin says the problem is one of poor paperwork and missed keystrokes, and so that wasn't enough to meet a disclosure threshold. Is he correct?
I think I'd wait for a judge to assess whether that was enough to meet the threshold. But, on the other hand, I think to characterize these errors as being trivial is probably wrong. They may have come about as a result of inadvertence, but on the other hand the police are entrusted with gathering evidence and maintaining its security to ensure that it can be made available for the litigation process in a manner that preserves a person's fair trial rights. I don't think it would be right to say that because we had no ill intention these errors are insignificant.
The department appears to have had this information since last fall. What should they have done when they first learned about the problems?
I don't see where the harm would have been in advising the director of Public Prosecution and the criminal defence bar that there was an outstanding issue that everybody should be aware of. It would then be up to individual accused and Crown attorneys to determine whether any errors had any significance in particular cases. I think this should have been a matter of general knowledge for the defence bar and the Public Prosecution Service.
If I'm facing a drug charge, what's my next move?
If I were an accused in one of these cases I would be asking my lawyer whether any possible errors were of a significance with respect to my case, and I'd look to that lawyer to provide advice as to whether some issue needs to be raised with respect to an historic verdict or a case that's in process.
Does holding it and not disclosing put the department at legal risk?
I think the most important thing is to ensure there is a fair assessment of whether any convictions have been rendered unsafe as a result of problems with the continuity of exhibits. I think that the issue of the accused's rights is a problem that has to be faced squarely. The reputation of the administration of justice must be protected, and if there are clouds over some convictions, than these errors need to be squarely addressed in the context of those cases.
Is sloppy evidence control a common problem in other police departments?
I'm not sure, and indeed that would be a fair issue for anybody to explore if there has to be some judgment by a court. If Halifax is significantly off the mark in terms of best practice standards, then that might be highly relevant for a judge. 
What should the department do now to clean this up?
I'd prefer to see a collaborative effort, that involved members of the defence bar and of the Public Prosecution Service and police officers looking at this issue from the perspective of any potential effects on the administration of justice to see if a solution could be worked out to serve everybody's interests. Because the most important thing is protecting the integrity of the justice system.