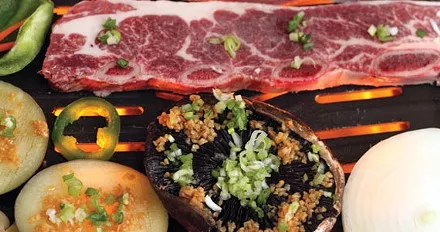 Get you last BBQ fix while you can
Barrington Street: why are you so cruel at times? Just as a couple of newbies have cropped up downtown we heard the unfortunate news today that E-Pin Grill House (1533 Barrington Street, 431-3839) will be turning off its table-top grills next month after over two years in business. Here's the message that was posted on Facebook about an hour ago:
With a heavy heart, Feb 17th, 2013 will be our last day to operate. We are closing permenantly after Feb 17th. We want to take this opportunity to express our appreciation to all of our fans and supporters, without you, we can never go this far. We hope to every one could come here again just to give us one last support. To everyone, from now until the last day, AYCE BBQ (both basic and premium) will be offered with BUY ONE GET THE SECOND ONE 50% OFF (with drink purchase, can't be combined with any other discount, offer and coupons). At last, we wish everyone a great new year.