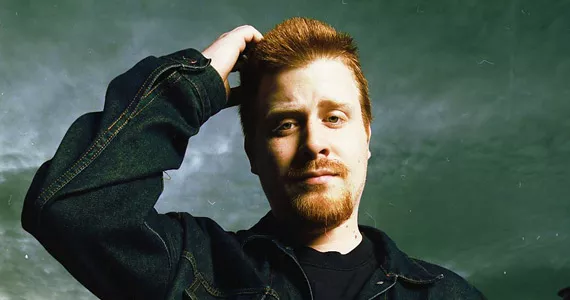 Thursday, October 18 at Reflections Cabaret,
5184 Sackville Street, 8pm, $10
Remember that scene in Tropic Thunder when Robert Downey Jr.'s character has a career retrospective with Ben Stiller's character, telling him to "never go full retard"?
Well, there's a way in which El-P (Jaime Meline), the Brooklyn DJ, member of Company Flow and co-founder of indie rap label Definitive Jux takes an offensive phrase from a pretty stupid movie and turns it into a statement about the fear of our era.
In fact, on his most recent full-length LP, Cancer 4 Cure, El-P continues to patronize both parody and mainstream ideology through his mastery in rhyme-making.
"The Full Retard," the album's first single, tears down assumptions with harsh juxtaposition between ideas and choice words over a sick bass-beat dystopia. This kind of flow is what El-P is known for: clues and hints throughout all of his albums that suggest the overtones of the underground. We are social animals, America is whack and everything is super fucked up. El-P sees this. You should, too.
Stepping down from head of his label in 2010 to focus on his own work, El-P's first record in five years is a political-musical-artistic war cry against, you know, all that bullshit. And it's tight. And it's heavy. And it's produced with the strength of an intelligent veteran rapper. On Thursday at Reflections, El-P follows up Weirdo Click, Ain't No Love and Ambition with something hella real: "Where harmony and love reign / No longer do we live in a society bent on its own destruction."
EL-P w/Weirdo Click, Ain't No Love, Ambition, Thursday, October 18 at Reflections Cabaret, 5184 Sackville Street, 8pm, $10