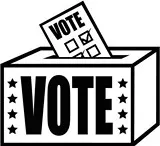 The elections office says that 67,007 people cast votes electronically in the city election, representing 22.5 percent of the electorate. But until The Coast started asking questions today, three days after the election, people who voted electronically still couldn't verify that their ballots are among those counted by the elections office.
At issue is a 16-digit verification code that was given to all electronic voters after they submitted their ballot via the internet or by phone. For internet voters, the verification code appeared on an electronic receipt that appeared on their computer screens, which included a print option. A tutorial on the city's election website explains to voters (9:35) that, "if you wish to do so, you can confirm at a later date that your vote has been included in the count."
There is no danger that the code can reveal how voters voted, just that their ballots were received. The code is stripped from the electronic ballot at the time the ballots are counted, and then used only for verification.
The problem, says Dean Smith, is that voters still haven't been able to check the verification code, as there is no option to input that code on the election website.
Smith is not a disinterested party. He is owner of Intelivote, an electronic voting firm based in Dartmouth, which is a competitor to Scytl, the Spanish firm that was awarded the contract to conduct HRM's election. Intelivote ran the electronic portion of every other municipality in Nova Scotia that chose to have an E-vote option in the recent election.
While of course highly supportive of internet voting, Smith has been highly critical of Scytl, and especially so after Scytl's poor performance during the NDP leadership election in March. Smith contacted The Coast today because he says he has found our past reporting on his firm fair and well-researched.
"We've been watching them closely," Smith says of Scytl. Saturday, on election day, he called the city election office to see how it would respond to his queries.
"I said, 'I have this verification code, what do I do with this?'" He explains. "The woman didn't really know how to answer, but after a while said, 'let me refer to my script.' She went to page 4, or whatever, and then said I'd be able to come back later, after the polls were closed, to check the code. She was clearly reading from a script."
Election officer Cathy Mellet flatly denies that anyone was told that they could check the code Saturday night and, moreover, that such a script for people answering the phone in her office even exists.
Contacted by The Coast this afternoon, Mellet initially said she was "simply too busy to load the code. We have to download the codes from an FTP site, then upload them to our site." She explained that with her office dealing with other election problems, "we've just been too busy."
But later, Mellet called back to say she was misunderstanding the process. Her office, she explains, downloads the codes from a Scytl site for use for some audit trail, but Scytl itself would load the codes onto the election site for voters to run their own verification.
"Now that we've dealt with these other matters, I've instructed them [Scytl] to uploads the codes," she said. Only after The Coast's inquiries, at about 5:30pm, was the option for voters to check their verification codes was finally made available on the elections website, https://vote.halifax.ca.
"I received a call from Cathy, and we uploaded the file," Scytl Canada president and general manager Susan Crutchlow tells The Coast.
Asked why the verification process wasn't made available immediately after the polls closed, Crutchlow said "that's the client's call. I guess they were busy doing other things.
Smith says the whole verification process is suspect. "Scytl has never had to verify more than four percent of the votes," he says. "And the longer you wait [after the election] the more people become disinterested, or lose their receipts. No one's ever asked for total verification."