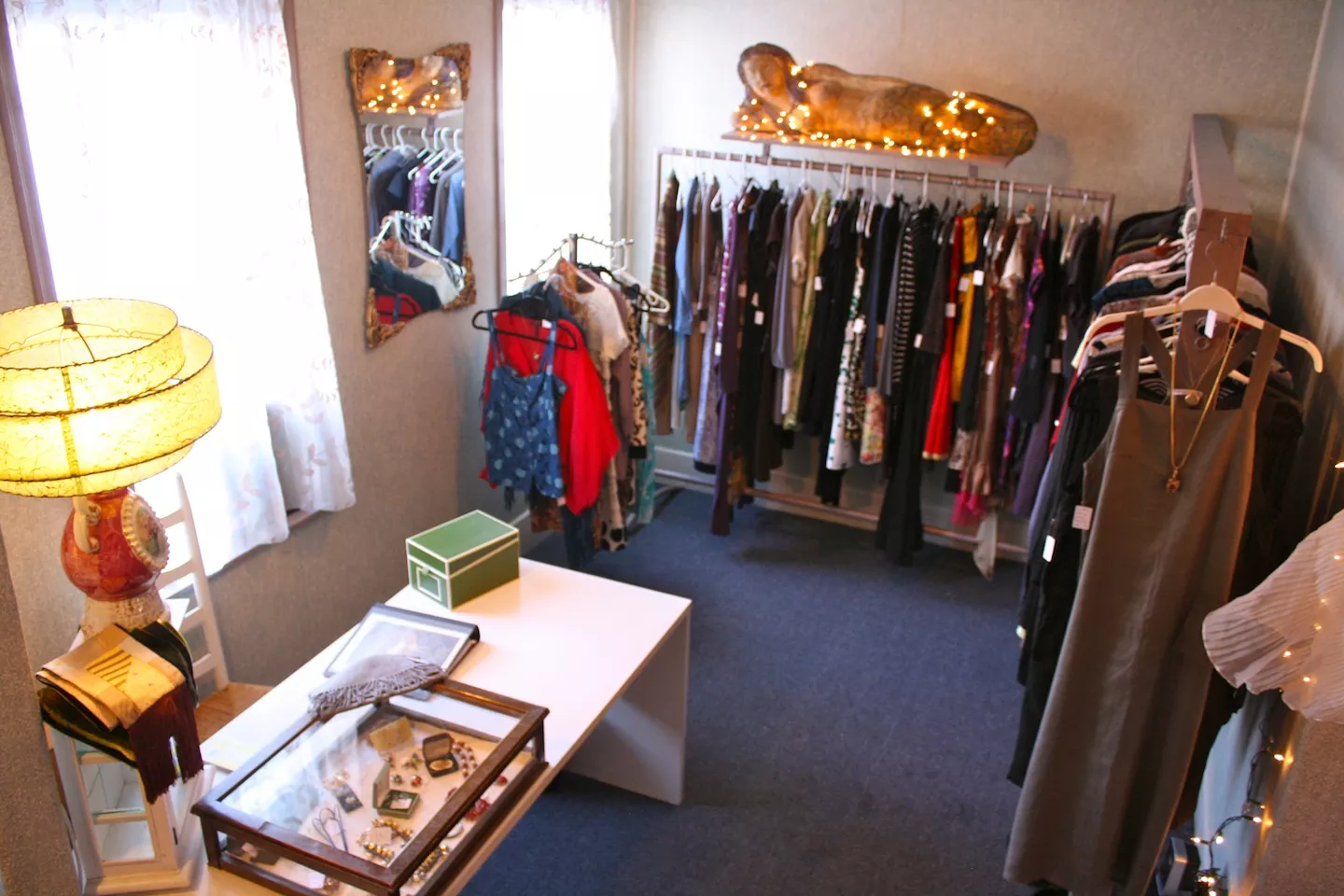 A peek at Something Elsie's
Maureen Court knows an opportunity when she sees one. With 14 years of running the wildly popular Elsie's Used Clothing (1530 Queen Street) under her belt—and decades working in fashion—she's about to open her second shop on Queen Street's magnetic Vintage Row.
Something Elsie's (1528 Queen Street, conveniently next door) will take the place that fellow thrift shop Encore had occupied. "Ann who ran Encore for 12 years decided to retire, and when that space became available it seemed like something I should jump at the chance to do," says Court. She says she'll aim to keep the Encore regulars happy, maintaining the shop's aesthetic and offering clothing for a slightly more conventional crowd. "I'm going to try and keep her clientele, but leave room for my own flair too. But, I can focus on the eclectic things for Elsie's"
Something Elsie's makes its debut tomorrow (Saturday, January 25) from 11am to 6pm. The shop's regular hours will be Monday through Saturday, 11am to 6pm and 12 to 5pm on Sundays. Happy hunting!