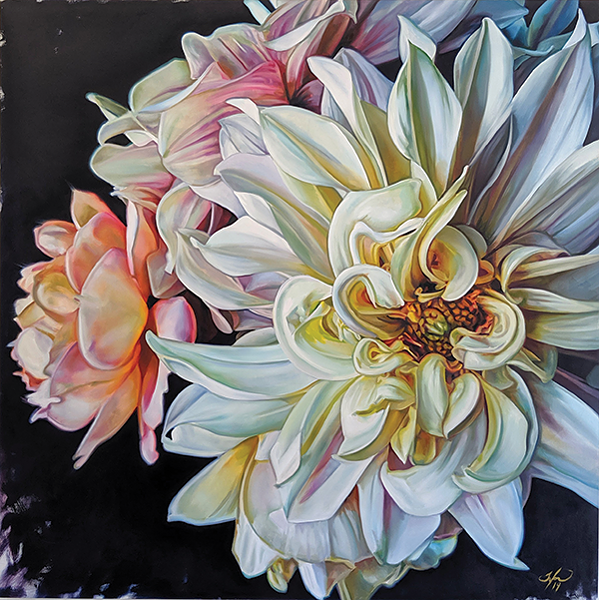 Tylor McNeil, Sept 28-Nov 2 at 14 Bells.
SEPTEMBER
Africville: A Spirit that Lives on – A Reflection Project MSVU Art Gallery, Mount Saint Vincent University, 166 Bedford Highway, Aug 17-Nov 10
---
Atmospheric Events Dalhousie Art Gallery, Dalhousie Arts Centre, 6101 University Avenue, Aug 30-Nov 24
---
21 Days to Make or Break a Habit For the first 21 days of November 2018, artist Maddie Alexander embarked on a performance piece that concluded the day after Trans Day of Remembrance. Each day during the performance, Alexander would document whether or not they were misgendered, marking this with self-tattooing on their hands. A year later, the resulting photographs—as well as 21 needles, written notes, and an empty container of ink—will be displayed in the Khyber's window gallery.
The Khyber Centre for the Arts, 1880 Hollis Street, Halifax, Sept-Nov
---
Althea Thauberger: The State of the Situation Althea Thauberger has garnered international attention since the AGNS first showed her work in 2004, and now, in The State of the Situation, the gallery presents the first overview of her practice and collaborative art making process.
Art Gallery of Nova Scotia, 1723 Hollis Street, Sep 1 – Oct 27
---
Celebrating Mary Pratt At this year's FIN Atlantic International Film Festival, the flick It was All so Wonderful: The Everyday Magic of Mary Pratt will debut. The AGNS joins in on celebrating one of Canada's most beloved artists by displaying her piece Artifacts on Astroturf in the gallery's main lobby. Art Gallery of Nova Scotia, 1723 Hollis Street, Sep 1-Oct 27, Admission $5-12 (free to view lobby)
---
Being in the Breathable: 44.649589,-63.574150
Hermes, 5682 North Street, Sep 7-29
---
Objects of Affection Anna Leonowens Gallery, 1891 Granville Street, Sept 10-21, free
---
The Birds and the Bees The Craig Gallery, Alderney Landing, Dartmouth, Sep 11-29
---
My line of work... In this joint exhibition, artists Sara Hartland-Rowe, Matthew Reichertz and Richard Mueller consider the art making process. Chase Exhibition Gallery, 6016 University Avenue, Halifax, Sep 11-29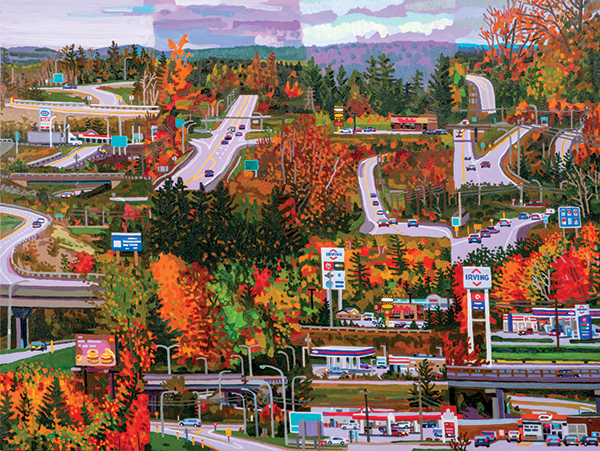 Richard Thomas Davis, Nov 15-Dec 12, Studio 21.
Kimz-Met : What Brings Us together It is sometimes the strangest things that bring artists together, and in Kimz-Met it is the simple fact that the artists included all share a first name: Kim. Argyle Fine Art, 1559 Barrington Street, Sep 13-Oct 1
---
Remembering: Susan Wood An exhibition celebrating the art and life of Susan Wood, who passed away in 2018. Insect carapaces, birds and other natural ephemera are a recurring theme in her work, presented with an almost archival collecting flair. Wood was an exhibitor at Studio 21 close to twenty years.
Studio 21, 5431 Doyle Street, Halifax, Sep 13-Oct 16
---
Letitia Fraser A descendant of North Preston, Fraser's paintings explore personal and cultural histories of African Nova Scotians, often incorporating textiles as the background for her images. MSVU Art Gallery, Mount Saint Vincent University, Halifax, 166 Bedford Highway, Sep 14- Nov 3
---
Tom Hammick: Lunar Voyage In a series of woodcut prints, Hammick explores an "existential road journey taken through space." Saint Mary's University Art Gallery, 923 Robie Street, Sep 14-Nov 17
---
Age of Aquarius The Craft Nova Scotia Annual Member's Exhibition highlights works in a swath of mediums. Mary E. Black Gallery, 1061 Marginal Road, Sep 20–Nov 3
---
//RESPONSIVE Light Art Project Halifax The Anna showcases two artists for 2019's //RESPONSIVE Light Art project: Marian Nicholson and Marek Radke. Anna Leonowens Gallery, 1891 Granville Street, September 25-28, free
---
Bits Emily Ross' starburst paper art will be familiar to anyone who remembers the days of Big Pony (which Ross co-ran with Lindsay Stewart) and the prints she displayed there—but Lost & Found hosts Ross' first ever exhibition. In Bits, Ross has cut colourful, patterned, metallic paper into triangular shapes that create dynamic fireworks across the shop's walls.
Lost & Found, 2383 Agricola Sreet, Opening reception Sep 27, 6-8 pm
---
New Work: Tylor McNeil
Vancouver-based artist Tylor McNeil showcases large, frothy florals painted on birch panels.
14 BELLS, 5523 Young Street, Sep 28-Nov 2, free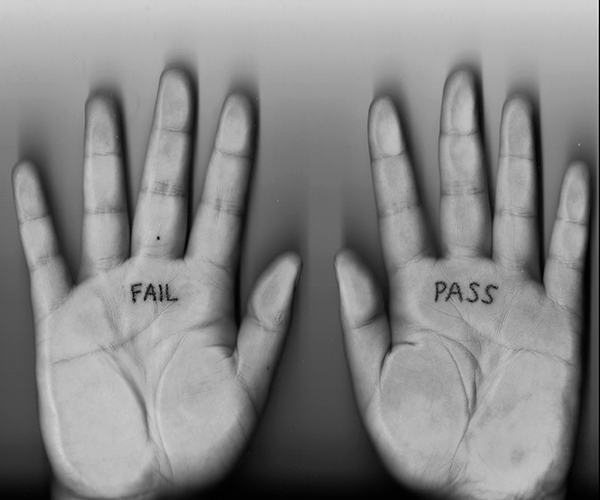 21 days to break a habit, Sept-Oct at The Khyber.
OCOTOBER
A Show about HEROES Mindy Harris' delicate and detailed embroidery of important women, from Frida Kahlo to Jane Goodall, is a highlight in this group showcase. Argyle Fine Art, 1559 Barrington Street, October
---
Dartmouth Visual Arts: Semi-Annual Show & Sale The Craig Gallery, Alderney Landing, Dartmouth, Oct 2-13
Nocturne 2019 Art's annual night out returns. This year's theme? Scaffold. Stay tuned for The Coast's special Nocturne-themed issue later this fall.
Various locations, Oct 19
---
Oils; Big & Little In this joint exhibition, local artists Kim Aerts and Eleni Manolakos approach the shores and skies of Nova Scotia with two very different perspectives: Manolakos painting in large, expansive canvases and Aerts in miniature. 14 BELLS, 5523 Young Street, Oct 26-Nov 2
---
Over Home Photographer Mikayla Victoria Anne Halliday examines the decay of a family home. Anna Leonowens Gallery, 1891 Granville Street, Oct 29-Nov 2
---
(re)tracing In this joint exhibition, best friends and collaborators Brody Weaver and Britt Moore-Shirley explore queer theories through social research. Anna Leonowens Gallery, 1891 Granville Street, Oct 29-Nov 2
---
NOVEMBER
Penance and Reconcile Francesca Ekwuyasi's Penance and Reconcile results in two complimentary pieces exploring queerness and faith. The Khyber Centre for the Arts, 1880 Hollis Street, Halifax, November
---
Mid Air Jenny Yujia Shi's work looks at her ongoing pursuit of permanent resident status in Canada.
The Craig Gallery, Alderney Landing, Dartmouth, Nov 6-24
---
Old Habits: Lee Cripps In a series of surreal figurative sculptures, artist Lee Cripps will seek new expressions for women's empowerment.
The Craig Gallery, Alderney Landing, Dartmouth, Nov 6-24
---
The Garden of Delight: Marjolein Dallinga Marjolein Dallinga's felted sculptures are fleshy and strange–beautiful and red, they pool like blood vessels and climb like spiked vertebrae. Mary E. Black Gallery, 1061 Marginal Rd, Nov 8-Dec 22
---
Works by Richard Thomas Davis The Studio 21 artist returns with familiar scenes of overlooked places like gas stations and highways. Studio 21 Fine Art, 5431 Doyle Street, Nov 15-Dec 12