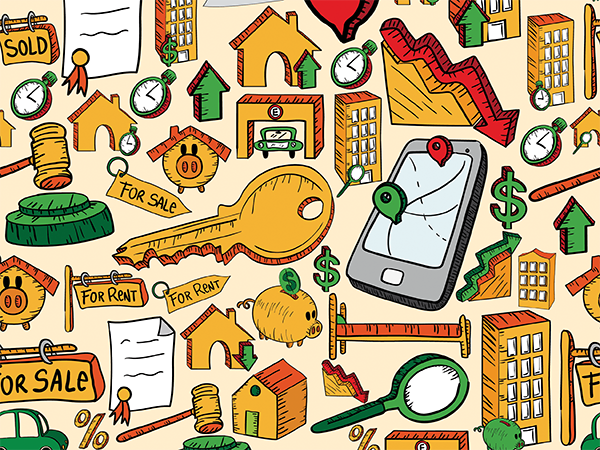 The federal housing budget announced solutions to Canada's housing problems last week but experts say the plan isn't likely to change the lives of Nova Scotians.
"It's only an incentive for those who were going to get a home anyway," says Nova Scotia anti-poverty and housing advocate Jodi Brown.
Michael Haan, Canada Research Chair in Migration at Western University says it's a good idea but asks, "Will it work?"
The federal plan aims to solve two problems by helping older generations sell their homes and helping younger generations do the buying. It caters to buyers and current owners by creating first-time buyer incentives, and increasing affordable rentals for people trying to save for ownership in the future. It focuses on Toronto and Vancouver, where homeowners pay upwards of 75 percent of their income on housing costs, but in Nova Scotia home-ownership is relatively affordable.
In Halifax a small home can run up to $425,000, but in Vancouver a similar budget could buy less than half the space. A Vancouver condo can go for more than a full mansion in Annapolis Valley.
Though home prices in Nova Scotia are lower than other areas of Canada, Halifax is still among the least affordable rental cities in the country.
Haan points to New Brunswick as an example of why low wages prevent locals in Atlantic Canada from buying homes. "You don't want a significant portion of your population working at minimum wage," he says, "and that's what we see here."
Atlantic Canada has some of the lowest minimum wages in the country. "If we have one of the lowest minimum wages, how can we afford $300,000 for a home?" says Brown. "Three hundred thousand dollars to somebody in British Columbia would be a steal," but for Nova Scotians the plan is "not going to get anybody in the door," she says.
The benefits will also skip the most vulnerable across Canada, says Nancy Worth, associate professor of economic geography at the University of Waterloo.
The federal plan, she says, is "not a bad move, it's just not a hugely radical move, and it's not going to help the people most in need."
Worth studies young adults to understand the effects of work and housing insecurity on the economy. She says no matter where you go, young people are struggling more and more to pay for shelter whether it's owned or rented.
The 2016 census reported almost half of young adults in Toronto live with parents, and Worth says few qualify for the home-buying incentives offered in the budget.
"I don't know a lot of millennials that have $35,000 in their RRSPs that they could use for a house," she says. "It's a nice gesture but how many people can actually take it up?"
Across Canada, Worth says the greatest benefit will be seen by the people who are already prepared to buy homes, but the plan relies too heavily on real estate. "The assumption is that there will be equity when you sell [your home] later," she says, "which isn't a guarantee."
A caveat for Nova Scotians also is the closed-door discussions still ongoing between the federal government and Nova Scotia government on the national housing strategy (most other provinces have already moved past this stage) meaning any and all effects of the federal budget on Nova Scotians is up in the air.
For now, the housing budget is a step forward, "but not a large step forward," says Worth.