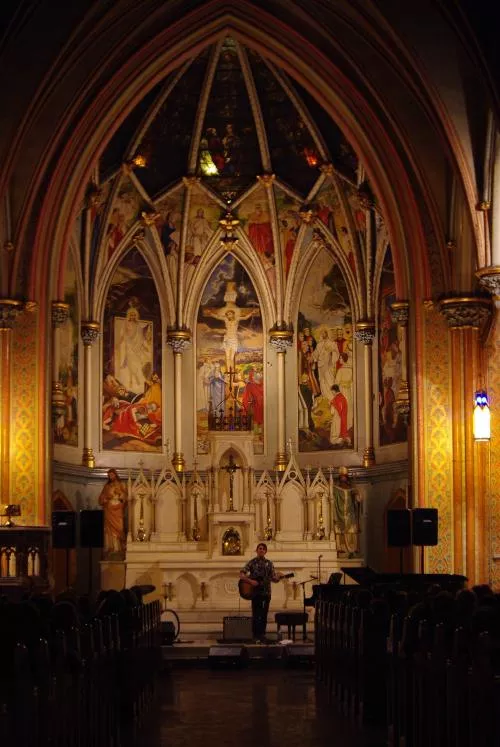 All good things must come to an end. The closing evening of In the Dead of Winter is always a touch bittersweet. After many late nights spent listening on minimal sleep, socializing, eating sporadic meals and perhaps drinking a little too much to drink for a Wednesday, everyone seems burnt out from festival exhaustion.
With dark circles and heavy lines beneath their eyes volunteers, organizers, performers and musical appreciators bundled up for one last evening of song.
New Brunswick's Babette Hayward warmed things up at the Company House. With her sweet demeanour and well-written folk songs, she reminded me exactly why I love this time of year. Not only is it a chance to catch up with old friends, it's the perfect opportunity to discover new talent.
With her hair piled high in a pony tail, Hayward's got a sense for tying quirky phrasing and artful melodies together. Her delivery is earnest and innocent.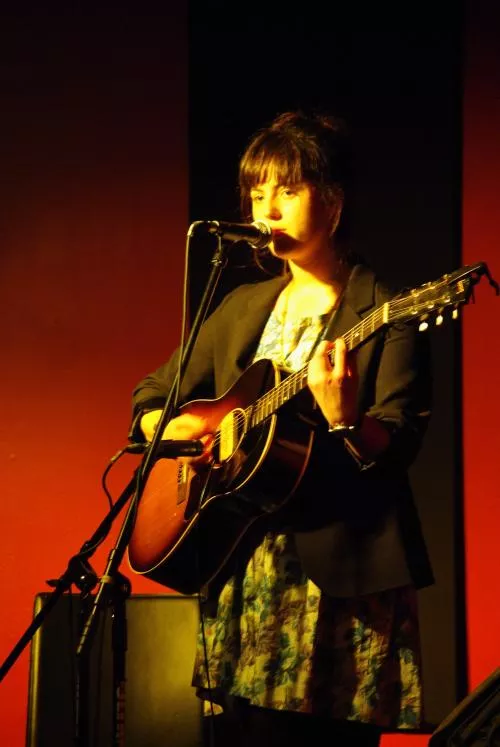 As Hayward stepped off the corner-stage, local songwriter Jon McKeil shifted gears with his somewhat gritty swagger. Opening with "Where Eagles Dare," a Misfits cover, McKeil's in the heights of his musical prowess. He's been paving the proverbial pavement for years now, but from the selection of new material this very well could be his year. Even Amelia Curran couldn't help but gush when she introduced him.

Across the street Montreal's Gabrielle Papillon got things started with her acoustic guitar and tales of IDOW extreme nervousness. She couldn't get over singing for Ron Hynes at the songwriter's workshop or in front of Melissa McClelland and Luke Doucet at brunch. Her own show seemed like a breeze in comparison at the Bus Stop Theatre, as she played for a small group, including her parents.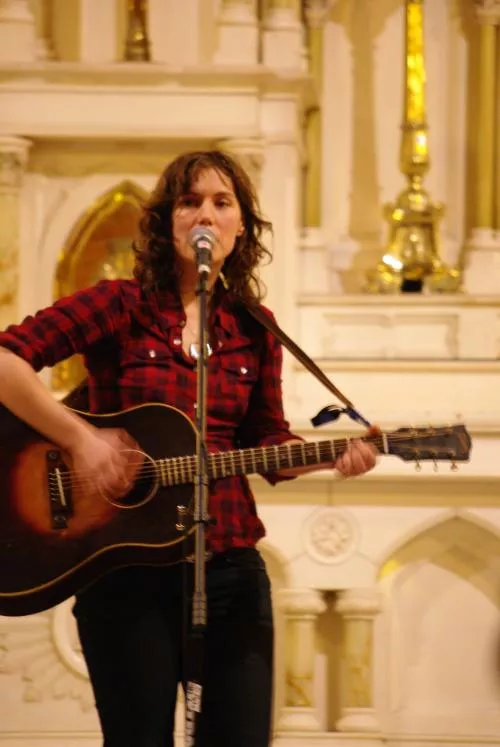 Down on Brunswick Street Catherine MacLellan filled the church with melody, as she replenished a few souls and broke a couple of hearts with her ethereal folk songs. When she played "Flowers on a Grave," an ode to her father (the late Gene MacLellan), on the grand piano tears fell. With a little help from the audience she raised spirits with joy performing "Set This Heart On Fire," from her latest release Water In the Ground.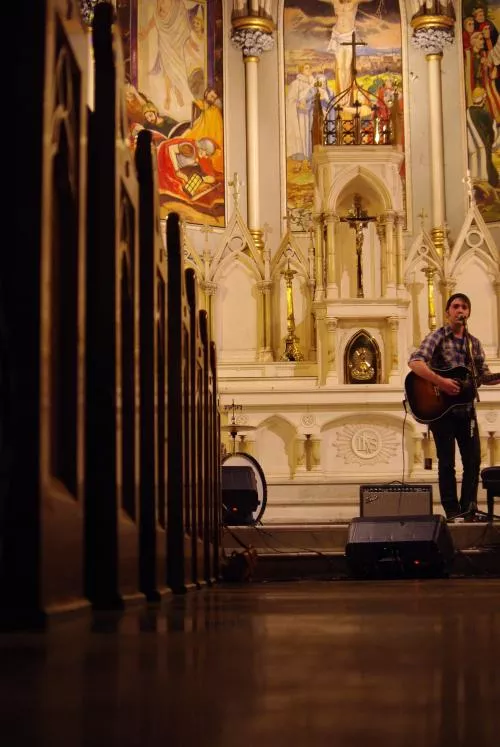 Justin Rutledge's set last year at St. George's Round Church was one of my favourites so it was an absolute treat to catch him again, especially since he previewed a few songs from his forthcoming album produced by the legendary Hawksley Workman. Not only does Michael Ondaatje know he's one of the most brilliant lyricists, he cites E.E. Cummings as a literary influence (see fellow English major geek out).
Over at FRED Gianna Lauren had already finished up her set and David Celia entertained the cozy crowd with songs from his latest "This Isn't Here." As a humour-based songwriter, Celia has a knack for the light and fluffy. Local go-to side guy Kev Corbett added lush bass notes. Brooke Miller closed the show.
David Celia and Kev Corbett
Jim Bryson shut things down at St. Patrick's Church, while Toronto's Dinah Thorpe was the perfect final act of the festival.
After spending nearly every night listening to folky acoustic music, hearing beats and electronic-influenced instrumentation reminded dead heads that after every long winter spring arrives. She managed to rouse a few dancers from their hibernation Thorpe's colourful songs blend wit and intellect.
Hats, mittens and scarves off to Don Brownrigg, Heather Gibson, Tanya Davis and Amelia Curran for yet another remarkable year.