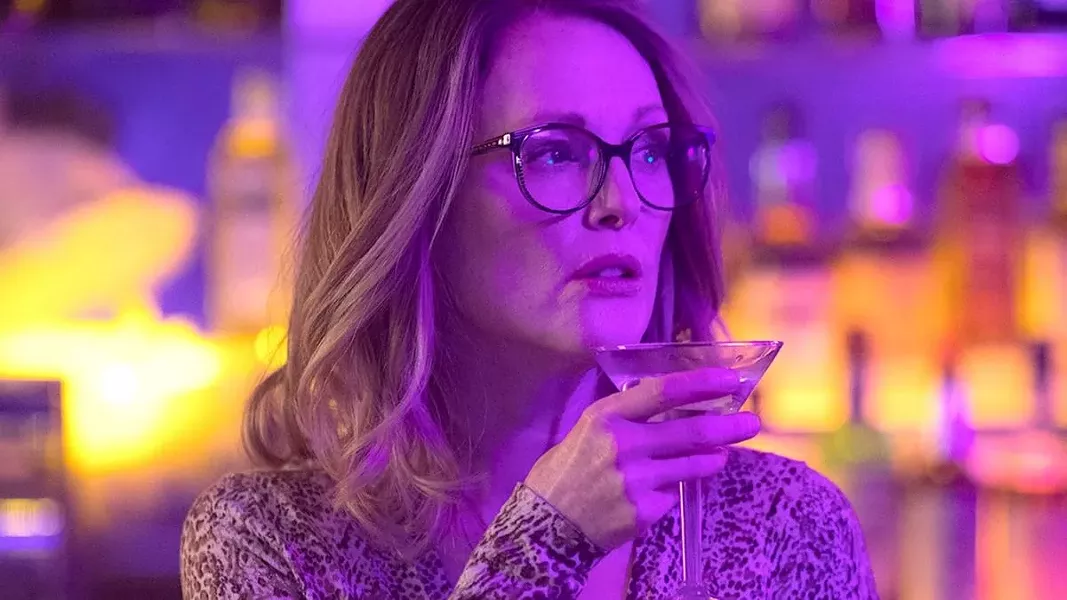 An absolutely effervescent Julianne Moore lights up
Gloria Bell
, Sebastien Leilo's remake of his own 2013 Spanish film
Gloria
. Leilo's last film
Disobedience
had Rachels McAdams and Weisz literally spitting in each other's mouths, a highlight to be sure, but in an otherwise sullen and drab drama. He does a complete turnaround here, setting the film in California, outfitting Moore in some oversized glasses and letting her loose.
Gloria has two grown children (Michael Cera, whose wife has left him and their new baby, and Prince Edward Island's own Martha MacIsaac, who's fallen in love with a Swedish big wave surfer), an ex (Brad Garrett) she's on great terms with, and a new love interest in Arthur (John Turturro).
When someone is called a "free spirit" in movie language it usually means they are stupid and reckless, but Gloria mostly just wants to dance. She floats with joy in the potential of new love, and wallows when its light goes out. She never complains about any of it. Moore is an actor of such depth that Gloria never comes off like a dingbat, despite her near-relentless positivity. There's a fine line between earnestness and sincerity, and Moore is clearly having a great time dancing on it.
Gloria Bell
has no obvious narrative arc, it's just 100 minutes of one woman's life, and it's glorious.