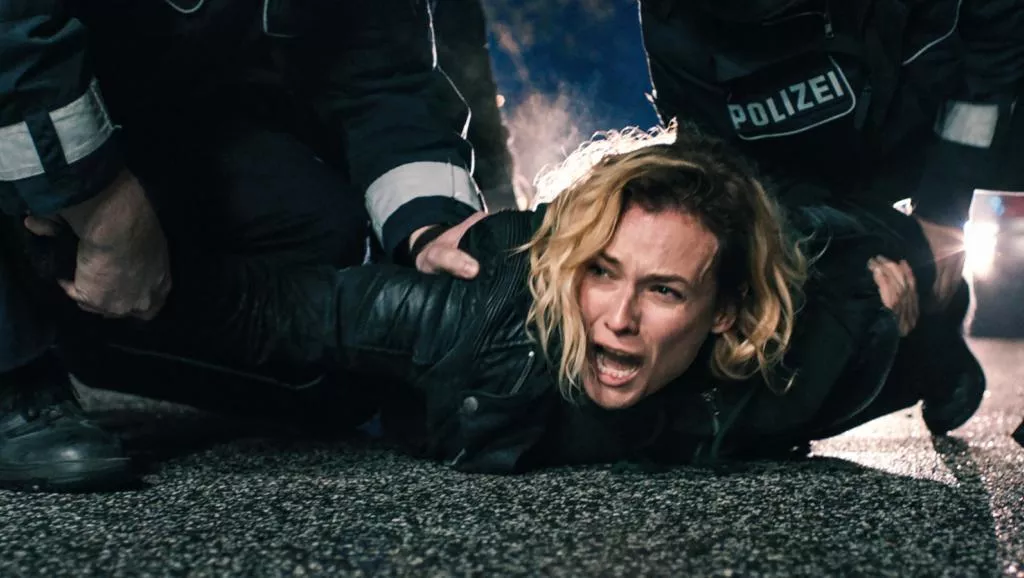 Kruger suffers incredible loss in In the Fade.
Diane Kruger puts in a largely overlooked career-best performance in In the Fade, the 2017 thriller from Fatih Akin that won the Golden Globe for Best Foreign Language Picture and wasn't even nominated for an Oscar. Kruger, acting in her native German, is Katja, whose Kurdish husband Nuri (Numan Acar) and young son are killed in a terrorist attack. Nuri's past ties to the drug industry are flagged as motive, but it's soon uncovered that the murders were carried out by a neo-Nazi group. After a tense trial resulting in acquittal, Katja goes into vigilante mode.
Kruger is the kind of classically beautiful blonde who causes people to underestimate her, but that would be a mistake here, just as it's a mistake to underestimate a grieving widow with nothing left to lose. As Katja gets father away from common sense—and the lawyer (Denis Moschitto) who's trying to talk her into waiting for an appeal—her safety is consistently threatened, and this is a movie that pulls no punches, so you'll never be comfortable again. The ending is so surprising—and satisfying, depending on your vigilantism stance—you may, as I did, yell "Holy shit!" when it happens. Grey and gripping, In the Fade will hold onto you afterward.