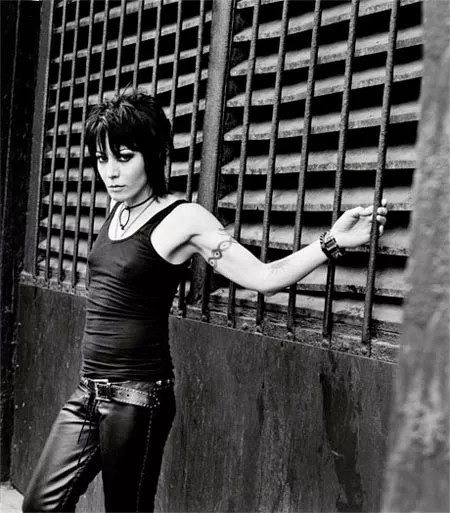 a-guh guh guh guh guh guh
The Coast's favorite rock heroine with a bad reputation will get her due at Reflections this Saturday. Craig Hamlin, Matt Grace, Ben Manuel and Myles Deck form The Blackhearts while the sultry-voiced Chantal Caissie (of Audrey and the Agents) will don Joan's leather pants. "I've always really liked what Joan Jett represented and what she did for women in rock - she basically just embodies the cool, sexy, rock n roll chick," Caissie says. Hell yes! She says the band will be doing a 6-song set of all the hits, plus a Runaways song. Reincarnations of The Dead Boys and The Damned (fronted by Stephen Cooke!) will be opening. There's a $5 cover and the show runs from 9-11pm, so get in there early, you dirty little weasel.
Bonus:Joan and Mike Tyson = '80s buddy comedy of the century?